For RATING SHIRTS - Click on your Rating Abbreviation below: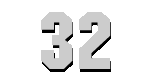 U.S.S. WYOMING
(BB-32)

CHESAPEAKE RAIDER
Click to view crew list
BB-32 USS WYOMING
Brought into service in September 1912, USS Wyoming served her first few years in the Atlantic Fleet. She made cruises along the Eastern Seaboard and into the Caribbean. In late 1917, after World War I commenced, she joined other ships with the Grand Fleet patrolling and working in the North Sea. After the close of the War, the ship began a decade of service alternating between the Atlantic and Pacific fleets. In 1927, she underwent a major modernization project. The 1930s brought USS Wyoming a new mission. Her designation changed to AG-17 and she became a training ship.
USS Wyoming's largest contribution to the Second World War was the experience she provided to troops during amphibious training exercises in the late 1930s. This experience ended up being priceless in the next few years when the U.S. entered the War. During World War II, USS Wyoming served as a training ship for sailors in how to use battleship guns of different types. These ranged from the larger twelve-inch guns down to the smaller five-inch. Thousands of sailors learned on her decks. After the War concluded, the ship became part of the Operational Development Force until her decommission in August 1947. The Navy sold her for scrap in October of that same year.
BB-32 Deployments - Major Events
Add a BB-32 Shellback Initiation
Add a BB-32 Deployment - Major Event
Month
Year
to
Month
Year
Deployment / Event
FEB
1910
-
Keel Date: 9 FEB 1910
at William Cramp and Sons
MAY
1911
-
Launch Date: 25 MAY 1911
SEP
1912
-
Commissioned: 25 SEP 1912
JAN
1942
-
AUG
1945
West Pac-Indian Ocean
AUG
1944
-
Shellback Initiation - 8 AUG 1944 - Pacific Ocean
JAN
1945
-
JUN
1945
North Atlantic
AUG
1947
-
Decommissioned: 1 AUG 1947
BB-32 General Specifications
Class: Wyoming-class battleship
Complement: 58 Officers and 1005 Enlisted
Displacement: 27243 tons
Length: 562 feet
Beam: 93.2 feet
Draft: 28.5 feet
Final Disposition: Sold for scrap