For RATING SHIRTS - Click on your Rating Abbreviation below: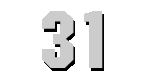 U.S.S. UTAH
(BB-31)

THE BATTLE WAGON
Click to view crew list
BB-31 USS UTAH
The Navy, upon her commission, in August 1911 brought USS Utah into service. During the first few years of her service, the ship patrolled the Atlantic with a trip to the Mediterranean in 1913. She remained part of the Atlantic Fleet during the First World War with noted service off the coast of Ireland in 1918. After the war, USS Utah served in various locations including along the Eastern Seaboard, Caribbean, South America, and Europe. After a modernization project in 1925, she became part of the Scouting Fleet in the Atlantic.
As USS Utah aged, the Navy decided to make her a radio-controlled target ship in 1931. With the new designation of AG-16, the ship began her final mission as a training ship. She also helped train anti-aircraft gunnery personnel in later years. By 1941, she had joined the Pacific Fleet near Hawaii carrying on her training duties. On December 7, 1941, USS Utah became part of the Pacific Fleet hit so hard at Pearl Harbor. The Japanese hit her with aerial torpedoes. The damage sustained was too much and she sank. Some years later, the Navy had her hull brought up and moved towards Ford Island. That is her final resting place.
BB-31 Deployments - Major Events
Add a BB-31 Shellback Initiation
Add a BB-31 Deployment - Major Event
Month
Year
to
Month
Year
Deployment / Event
MAR
1909
-
Keel Date: 9 MAR 1909
at New York Shipbuilding Corporation
DEC
1909
-
Launch Date: 23 DEC 1909
AUG
1911
-
Commissioned: 31 AUG 1911
FEB
1941
-
Shellback Initiation - 18 FEB 1941 - Atlantic Ocean
MAR
1941
-
Shellback Initiation - 4 MAR 1941 - Pacific Ocean
JUN
1941
-
JUN
1941
Dry Dock
DEC
1941
-
Shellback Initiation - 12 DEC 1941 - Atlantic Ocean
DEC
1941
-
AUG
1945
West Pac
DEC
1941
-
DEC
1941
Sunk
JAN
1942
-
JAN
1942
Alaska
SEP
1944
-
Decommissioned: 5 SEP 1944
OCT
1958
-
Shellback Initiation - 18 OCT 1958 - Pacific Ocean
BB-31 General Specifications
Complement: 1041 Officers and Enlisted
Displacement: 21825 tons
Length: 521.5 feet
Beam: 88.3 feet
Draft: 28.3 feet
Flank Speed: 20 Knots