For RATING SHIRTS - Click on your Rating Abbreviation below: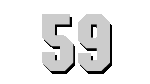 U.S.S. FORRESTAL
(AVT-59)

FID FIRST IN DEFENSE
Click to view crew list
USS FORRESTAL (AVT-59) - a Forrestal-class aircraft carrier
In Commission 1955 to 1993
AVT-59 Deployments - Major Events
Add a AVT-59 Shellback Initiation
Add a AVT-59 Deployment - Major Event
Month
Year
to
Month
Year
Deployment / Event
JUL
1952
-
Keel Date: 14 JUL 1952
at Newport News Shipbuilding & Drydock Co. Newport News VA
DEC
1954
-
Launch Date: 11 DEC 1954
OCT
1955
-
Commissioned: 1 OCT 1955
SEP
1966
-
JUN
1968
West Pac-Viet Nam
JAN
1991
-
MAY
1993
Dry Dock
SEP
1993
-
Decommissioned: 11 SEP 1993
AVT-59 General Specifications
Class: Forrestal-class aircraft carrier
Named for: James Forrestal
Complement: 552 Officers and 4988 Enlisted
Displacement: 59650 tons
Length: 990 feet
Beam: 129 feet 4 inches
Flank Speed: 33 knots
Final Disposition: To be sunk as an artificial reef
USS FORRESTAL (AVT-59)
Forrestal (CVA-59) was launched 11 December 1954 by Newport News Shipbuilding and Drydock Co. Newport News Va.; sponsored by Mrs. James V Forrestal widow of Secretary Forrestal; and commissioned 1 October 1955 Captain R. L. Johnson i n command.
From her home port Norfolk Va. Forrestal spent the first year of her commissioned service in intensive training operations off the Virginia Capes and in the Caribbean. An important assignment was training aviators in the use of her advance d facilities a duty on which she often operated out of Mayport Fla. On 7 November 1956 she put to sea from Mayport to operate in the eastern Atlantic during the Suez Crisis ready to enter the Mediterranean should her great strength be necessary. She returned to Norfolk 12 December to prepare for her first deployment with the 6th Fleet in the Mediterranean for which she sailed 15 January 1957.
On this as on her succeeding tours of duty in the Mediterranean Forrestal visited many ports to allow dignitaries and the general public to come aboard and view the tremendous power for peace she represented. For military observers she sta ged underway demonstrations to illustrate her capacity to bring air power to and from the sea in military operations on any scale. She returned to Norfolk 22 July 1957 for exercises off the North Carolina coast in preparation for her first NATO Opera tion "Strikeback " in the North Sea. This deployment between 3 September and 22 October found her visiting Southampton England as well as drilling in the highly important task of coordinating United States naval power with that of other NATO nat ions.
The next year found Forrestal participating in a series of major fleet exercises as well as taking part in experimental flight operations. During the Lebanon Crisis of summer 1958 the great carrier was again called upon to operate in the ea stern Atlantic to back up naval operations in the Mediterranean. She sailed from Norfolk 11 July to embark an air group at Mayport 2 days later then patrolled the Atlantic until returning to Norfolk 17 July.
On her second tour of duty in the Mediterranean from 2 September 1958 to 12 March 1959 Forrestal again combined a program of training patrol and participation in major exercises with ceremonial hospitality and public visiting. Her guest list during this cruise was headed by Secretary of Defense N. H. McElroy. Returning to Norfolk she continued the never ending task of training new aviators constantly maintaining her readiness for instant reaction to any demand for her services bro ught on by international events. Visitors during the year included King Hussein of Jordan.
Forrestal again brought her imposing presence to the 6th Fleet between 28 January 1960 and 31 August visiting the ports usual to a Mediterranean deployment as well as Split Yugoslavia. Again she was open for visitors at many ports as well as taking part in the patrol and training schedule of the 6th Fleet. Upon her return to the United States she resumed her schedule of east coast and Caribbean operations for the remainder of the year.


[Note: The above USS FORRESTAL (AVT-59) history may or may not contain text provided by crew members of the USS FORRESTAL (AVT-59) or by other non-crew members and text from the Dictionary of American Naval Fighting Ships]