For RATING SHIRTS - Click on your Rating Abbreviation below:
Click on your Rating abbreviation above: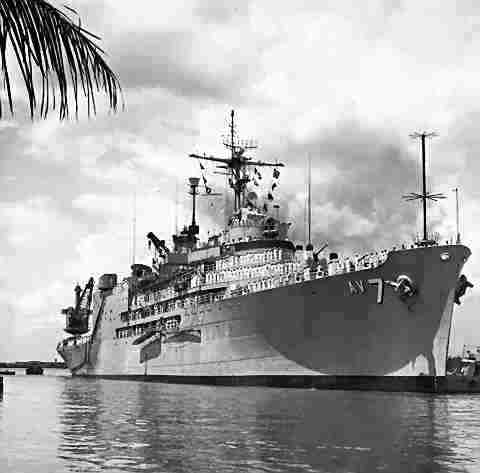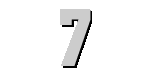 U.S.S. CURRITUCK
(AV-7)

CAN DO
Click to view crew list
USS CURRITUCK (AV-7) - a Currituck-class seaplane tender
In Commission 1944 to 1967
AV-7 Deployments - Major Events
Add a AV-7 Shellback Initiation
Add a AV-7 Deployment - Major Event
Month
Year
to
Month
Year
Deployment / Event
DEC
1942
-
Keel Date: 14 DEC 1942
at Philadelphia Naval Shipyard
JAN
1943
-
JAN
1946
RIMPAC
SEP
1943
-
Launch Date: 11 SEP 1943
JUN
1944
-
Commissioned: 26 JUN 1944
SEP
1944
-
Shellback Initiation - 17 SEP 1944 - Pacific Ocean
DEC
1946
-
MAY
1947
Antarctic Circle
SEP
1952
-
OCT
1952
North Atlantic
SEP
1953
-
Shellback Initiation - 3 SEP 1953 - Pacific Ocean
SEP
1953
-
Shellback Initiation - 3 SEP 1953 - Pacific Ocean
SEP
1953
-
Shellback Initiation - 3 SEP 1953 - Atlantic Ocean
AUG
1956
-
DEC
1956
European Cruise with VP-56; Wales Sicily Gibraltar Azores
JAN
1962
-
JUN
1962
West Pac-Viet Nam
JAN
1963
-
JAN
1964
West Pac-Viet Nam
JAN
1964
-
JUN
1964
West Pac
JAN
1964
-
JAN
1964
West Pac-Viet Nam
JAN
1965
-
SEP
1966
West Pac-Viet Nam
JAN
1965
-
FEB
1965
North Pole
JAN
1965
-
SEP
1966
West Pac-Viet Nam
MAR
1965
-
AUG
1965
Awards
APR
1965
-
DEC
1965
West Pac-Viet Nam
APR
1965
-
DEC
1965
April 1965 to December 1965 westpac cruise
APR
1965
-
Shellback Initiation - 12 APR 1965 - Pacific Ocean
APR
1966
-
JUN
1966
West Pac
APR
1966
-
JUN
1966
West Pac
APR
1966
-
JUN
1966
West Pac-Viet Nam
NOV
1966
-
MAY
1967
West Pac-Viet Nam
OCT
1967
-
Decommissioned: 31 OCT 1967
AV-7 General Specifications
Class: Currituck-class seaplane tender
Named for: Currituck Sound
Complement: 1247 Officers and Enlisted
Displacement: 14000 tons
Length: 540 feet 5 inches
Beam: 69 feet 3 inches
Flank Speed: 19 knots
Final Disposition: Sold for scrapping 1971
USS CURRITUCK (AV-7)
The second Currituck (AV-7) was launched 11 September 1943 by Philadelphia Navy Yard; sponsored by Mrs. M. F. Draemel; and commissioned 26 June 1944 Captain W. A. Evans in command.
Currituck put to sea from Philadelphia 31 August 1944 bound for duty with the Pacific Fleet. At Balboa C.Z. she embarked passengers for transportation to Manus then continued on to Mios Woendi to unload cargo. She carried men and airplane spare parts and supplies for Tangier (AV-8) from Manus to Morotai then returned to Mios Woendi briefly before arriving in San Pedro Bay Leyte 6 November to begin tending seaplanes flying missions in the Leyte operations.
Currituck sailed from Leyte 6 January 1946 for the initial landings at Lingayen Gulf Luzon three days later and remained there at Cabalitan Bay and at Mindoro tending seaplanes and directing seaplane search operations. She returned to Leyte 6 February then sailed for Manila on 3 March. Upon her arrival three days later she sent boarding parties to inspect abandoned Japanese vessels in the harbor. Her tender duties at this port included maintenance of the 76th Wing of the Royal Australian Air Force from 27 April to 6 May.
Departing Manila 10 June 1946 Currituck maintained a base for seaplanes conducting night searches from Lingayen Gulf between 11 June and 20 August then returned to Manila 24 August. She sailed for Okinawa on 30 August.
Currituck remained in the Far East in support of the reoccupation of the Chinese mainland tending seaplanes at Jinsen Korea and Shanghai Tsingtao and Taku China returning to Okinawa 28 October. She got underway for the United States on 9 December and arrived at San Francisco 30 December. After local operations from this port and San Diego she sailed 2 December 1946 touched at the Marquesas Islands and visited Sydney Australia from 13 to 20 March 1947. She returned by way of the Panama Canal to Norfolk Va. arriving 18 April. Currituck was placed out of commission in reserve 7 August 1947 berthed at Philadelphia.
Recommissioned 1 August 1951 Currituck got underway 17 December for Norfolk. From this port she operated locally and in the Caribbean primarily on training duty. She departed Norfolk 23 August 1952 for a cruise which included visits to Thoneim Norway and Leith Scotland returning to her home port 17 October. After local operations and a brief voyage to Bermuda she sailed again from Norfolk 24 August 1953 passing through the Panama Canal for operations around the Galapagos Islands and returning to Norfolk 25 September. On 6 July 1954 she cleared for a European cruise calling at Milford Haven England continuing to Taranto Italy and touching again at Milford Haven and Portsmouth before returning to Norfolk 18 September.
Between 26 August and 13 December 1956 Currituck served with the 6th Fleet in the Mediterranean returning to training cruises to the Caribbean and local operations at Norfolk until 9 January 1958 when she entered the Philadelphia Naval Shipyard. She was decommissioned there 12 February 1958 for thorough modernization and was recommissioned 20 August 1960. After shakedown and training on the east coast and in the Caribbean Currituck arrived at her new home port of San Diego on 3 Decemher 1960 and remained there for the duration of the year.


[Note: The above USS CURRITUCK (AV-7) history may or may not contain text provided by crew members of the USS CURRITUCK (AV-7) or by other non-crew members and text from the Dictionary of American Naval Fighting Ships]