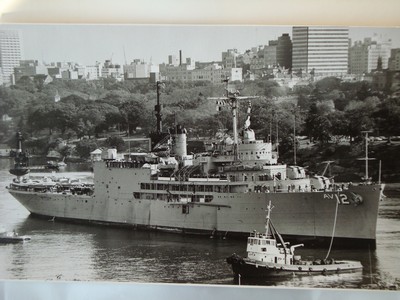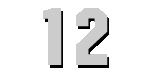 U.S.S. PINE ISLAND
(AV-12)

SUSTINERE
Click to view crew list
The USS PINE ISLAND (AV-12), a Currituck-class seaplane tender, was commissioned on 26 APR 1945. Built at Todd Pacific Shipyard in San Pedro, California, USS PINE ISLAND sailed to Okinawa and then served in occupation duty before returning to the US East Coast in 1946. In Decmeber 1946, PINE ISLAND sailed for the Antarctic in support of Operation Highjump and returned to California. A China deployment followed in 1947-48. The Korean and Vietnamese Wars called PINE ISLAND westward. She routinely deployed the "West Pac" through the remaining twenty years of her service career. USS PINE ISLAND served her country for 22 years, 1 month and 21 days, until decommissioned on 16 JUN 1967. USS PINE ISLAND was sold to Zidell Co. in 1972 for scrapping.

The USS PINE ISLAND (AV-12) deployment history and significant events of her service career follow:
AV-12 Deployments - Major Events
Add a AV-12 Shellback Initiation
Add a AV-12 Deployment - Major Event
Month
Year
to
Month
Year
Deployment / Event
NOV
1942
-
Keel Date: 16 NOV 1942
at Todd Pacific Shipyards
FEB
1944
-
Launch Date: 26 FEB 1944
APR
1945
-
Commissioned: 26 APR 1945
JAN
1946
-
DEC
1946
Shanghai
MAY
1946
-
Shellback Initiation - 12 MAY 1946 - Indian Ocean
DEC
1946
-
MAR
1947
Antarctic Circle
AUG
1947
-
FEB
1948
China Cruise
JAN
1949
-
JAN
1951
West Pac
SEP
1949
-
NOV
1949
Sea Trials
MAY
1950
-
JUN
1950
Decommisioning
JAN
1951
-
SEP
1951
West Pac
JAN
1954
-
AUG
1954
West Pac
SEP
1955
-
AUG
1957
West Pac
JUN
1956
-
DEC
1956
West Pac
JUN
1957
-
DEC
1957
West Pac
JUN
1958
-
DEC
1958
West Pac
JUN
1959
-
DEC
1959
West Pac
JAN
1960
-
JAN
1963
Middle Pacific
JUN
1960
-
DEC
1960
West Pac
FEB
1963
-
Shellback Initiation - 14 FEB 1963 - Pacific Ocean
MAR
1963
-
SEP
1963
West Pac
JAN
1964
-
FEB
1964
Galapagos Island's
JAN
1964
-
Shellback Initiation - 20 JAN 1964 - Pacific Ocean
JAN
1964
-
Shellback Initiation - 5 JAN 1964 - Atlantic Ocean
JAN
1964
-
Shellback Initiation - 20 JAN 1964 - Pacific Ocean
JAN
1964
-
Shellback Initiation - 20 JAN 1964 - Pacific Ocean
JAN
1965
-
JAN
1965
West Pac
JUN
1967
-
Decommissioned: 16 JUN 1967
AV-12 General Specifications
Class: Currituck-class seaplane tender
Named for: Pine Island
Complement: 684 Officers and Enlisted
Displacement: 14000 tons
Length: 540 feet 5 inches
Beam: 69 feet 3 inches
Flank Speed: 18 knots
Final Disposition: Sold 7 February 1972
USS PINE ISLAND (AV-12)
From: Dictionary of American Naval Fighting Ships
Pine Island (AV-12) was laid down 16 November 1942 by Todd Shipyards Corp. San Pedro Calif.; launched 26 February 1944 sponsored by Mrs. Knefler McGinnis and commissioned 26 April 1945 Comdr. Henry Titus Hodgskin in command.
Departing California 16 June 1945 Pine Island (AV-12) steamed to Okinawa. There she tended seaplanes engaged in air-sea rescue operations during the final phases of World War II. At the end of the war she entered Tokyo Bay and contributed seaplane flight operations to the occupation of Japan in 1945. Following occupation duty in Japan she conducted seaplane flight operations in the Whangpoo River near Shanghai China. She left the Pacific in 1946 and steamed via the Suez Canal to Norfolk Va.
Departing Norfolk in December she arrived in the Antarctic area in January 1947. She contributed to the aerial exploration of Antarctica in Operation Highjump and saved several downed aviators from the hostile climate. Departing the Antarctic in March she traveled from Rio de Janeiro via the Panama Canal to San Diego arriving in April.
Leaving California for the Far East in August 1947 she spent the winter at Tsingtao China and the summer of 1948 in the Northern Pacific. Awaiting a major overhaul in 1949 she decommissioned 1 May 1950.
Recommissioned 7 October 1950 at Alameda Calif. in response to the Korean War she departed for the Western Pacific in December. She tended seaplanes that flew missions over enemy-held territory in Korea before returning to San Diego in September 1951. She was away from California on WestPac deployments January to September 1952 February to September 1953 January to August 1954 and February to August 1955. Deployed to WestPac in June 1956 she visited Brunei Borneo in August before returning to San Diego in December. From April to December 1957 she operated in WestPac.
Sailing for WestPac in May 1958 she visited Bangkok Thailand and was at Kaohsiung Taiwan during Communist bombardment of Quemoy and Matsu. She returned to San Diego in December and departed for WestPac in June 1959. During 1960 and 1961 she continued her Pacific duties.
Deployed to WestPac from January to June 1962 she embarked news media personnel from several countries in March in connection with the SEATO exercise "Tulungan." Steaming for WestPac in March 1963 she operated out of Okinawa received visitors at Chinhae Korea in June and delivered fresh water to Hong Kong in August before returning to San Diego in September. In January 1964 she departed San Diego for the Galapagos Islands where she provided assistance to scientists before returning to San Diego in February.
Deployed to WestPac in June 1964 she served at Da Nang South Vietnam in August. In September 1965 she returned to WestPac conducted seaplane operations in Cam Ranh Bay South Vietnam and participated in the 1966 Coral Sea anniversary festivities in Australia and New Zealand before returning to San Diego in June.
Decommissioned 16 June 1967 Pine Island entered the Maritime Administration's National Defense Reserve Fleet where she remains into 1970.
Pine Island received one battle star for World War II service and service medals for Korea and Vietnam.


[Note: The above USS PINE ISLAND (AV-12) history may or may not contain text provided by crew members of the USS PINE ISLAND (AV-12) or by other non-crew members and text from the Dictionary of American Naval Fighting Ships]