For RATING SHIRTS - Click on your Rating Abbreviation below: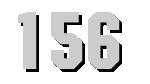 U.S.S. LUISENO
(ATF-156)


Click to view crew list
USS LUISENO (ATF-156) - an Abnaki-class fleet ocean tug
In Commission 1945 to 1975
ATF-156 Deployments - Major Events
Add a ATF-156 Shellback Initiation
Add a ATF-156 Deployment - Major Event
Month
Year
to
Month
Year
Deployment / Event
NOV
1944
-
Keel Date: 7 NOV 1944
at Charleston Ship Building & Drydock Company Charleston SC
MAR
1945
-
Launch Date: 17 MAR 1945
JUN
1945
-
Commissioned: 16 JUN 1945
JUN
1964
-
AUG
1964
Guantanamo Bay - Towing Targets
JUN
1965
-
SEP
1965
Dry Dock
JUL
1975
-
Decommissioned: 1 JUL 1975
JUL
1975
-
JUN
2019
Sold to Argentina. Renamed ANA Francisco de Gurachaga
ATF-156 General Specifications
Class: Abnaki-class fleet ocean tug
Complement: 8 Officers and 68 Enlisted
Displacement: 1205 tons
Length: 205 feet
Beam: 38 feet 6 inches
Draft: 17 feet
Final Disposition: Unknown
USS LUISENO (ATF-156)
Luiseno (ATF‑156) was laid down 7 November 1944 by Charleston Shipbuilding & Drydock Co., Charleston, S.C.; launched 17 March 1945; sponsored by Mrs. William J. Roth, Jr.; and commissioned 16 June 1945, Lt. William O. Talley in command.


After shakedown, Luiseno operated out of Norfolk and Boston before sailing for Florida 28 July. For the rest of the year she performed salvage and target‑towing services in the Florida‑Cuba area. During the summer of 1946 the fleet tug made a cruise to Bremerhaven, Germany, to tow a 350‑ton crane to Cristobal, Canal Zone, arriving there 20 September.


From 1946 Luiseno performed miscellaneous duties including target‑towing, salvage operations, and other vital services, along the east coast, in the Caribbean and from her home port, Newport, R.I. During the Cuban missile crisis in October 1962 she operated out of the Guantanamo Naval Base, ready to perform any duty for which she would be called. Despite the lack of fanfare, the accomplishments of this fleet tug contribute significantly to the strength of the world's mightiest fleet. Luiseno isat present still assigned to the Atlantic Fleet.


[Note: The above USS LUISENO (ATF-156) history may, or may not, contain text provided by crew members of the USS LUISENO (ATF-156), or by other non-crew members, and text from the Dictionary of American Naval Fighting Ships]