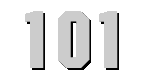 U.S.S. COCOPA
(ATF-101)

SERVICE - SALVAGE - FIRST AND FINEST
Click to view crew list
USS COCOPA (ATF-101) - an Abnaki class Fleet Ocean Tug
In Commission 1944 to 1978
ATF-101 Deployments - Major Events
Add a ATF-101 Shellback Initiation
Add a ATF-101 Deployment - Major Event
Month
Year
to
Month
Year
Deployment / Event
OCT
1943
-
Launch Date: 5 OCT 1943
MAR
1944
-
Commissioned: 25 MAR 1944
JUL
1960
-
JUL
1964
West Pac-Viet Nam
OCT
1960
-
FEB
1961
West Pac
NOV
1960
-
APR
1961
West Pac
JUL
1961
-
JUL
1961
Chg of Home Port from Pearl Harbor to San Diego
JAN
1962
-
JUL
1962
West Pac
JUN
1965
-
DEC
1965
West Pac
AUG
1965
-
SEP
1965
West Pac
OCT
1966
-
MAY
1967
West Pac-Viet Nam
JAN
1968
-
JAN
1969
West Pac-Viet Nam
MAR
1968
-
NOV
1969
West Pac-Viet Nam
MAR
1969
-
SEP
1969
West Pac-Viet Nam
APR
1972
-
DEC
1972
West Pac-Viet Nam
NOV
1974
-
Shellback Initiation - 18 NOV 1974 - Pacific Ocean
FEB
1976
-
NOV
1976
West Pac
FEB
1977
-
SEP
1978
Decommisioning
FEB
1977
-
OCT
1977
West Pac
SEP
1978
-
Decommissioned: 30 SEP 1978
ATF-101 General Specifications
Class: Abnaki class Fleet Ocean Tug
Complement: 85 Officers and Enlisted
Displacement: 1240 tons
Length: 205 feet
Beam: 38.5 feet
Draft: 15.33 feet
Final Disposition: Sold to Mexico 30 September 1978; recommissioned as ARM Seri (RE-03).
USS COCOPA (ATF-101)
Cocopa (AT-101) was launched 5 October 1943 by Charleston Shipbuilding and Dry Dock Co., Charleston, S.C.; sponsored by Miss Z. Williams; and commissioned 25 March 1944, Lieutenant J. C. Hutcheson, USNR, in command. She was reclassified ATF-101, 15 May 1944.


Joining the Atlantic Fleet Cocopa began an active career of service. Between 9 May 1944 and 1 April 1945 she made two passages across the Atlantic with barges in tow, and one to Trinidad. She sailed then for the Pacific, reaching San Francisco 8 May, Seattle 14 June, Pearl Harbor 3 July, and Leyte, 29 August. The tug remained in the Far East on occupation duty shuttling between the Philippines, Shanghai, Okinawa, and Hong Kong until returning to Puget Sound Naval Shipyard for overhaul on 25 January 1947.


From 1947 through 1960, Cocopa rotated between the west coast, Hawaii, and the Far East, where she served seven tours of duty. In addition, in 1948 and 1949 she plied Alaskan waters.


Cocopa received one battle star for Korean war service.


[Note: The above USS COCOPA (ATF-101) history may, or may not, contain text provided by crew members of the USS COCOPA (ATF-101), or by other non-crew members, and text from the Dictionary of American Naval Fighting Ships]