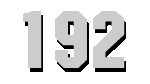 U.S.S. TILLAMOOK
(ATA-192)


Click to view crew list
USS TILLAMOOK (ATA-192) - a Sotoyomo-class auxiliary fleet tug
In Commission 1945 to 1971
ATA-192 Deployments - Major Events
Add a ATA-192 Shellback Initiation
Add a ATA-192 Deployment - Major Event
Month
Year
to
Month
Year
Deployment / Event
OCT
1944
-
Keel Date: 19 OCT 1944
at Levingston Shipbuilding Corporation Orange Texas
NOV
1944
-
Launch Date: 15 NOV 1944
DEC
1944
-
Shellback Initiation - 28 DEC 1944 - Atlantic Ocean
DEC
1944
-
Shellback Initiation - 28 DEC 1944 - Pacific Ocean
JAN
1945
-
Commissioned: 23 JAN 1945
SEP
1961
-
DEC
1961
West Pac-Viet Nam
MAY
1965
-
Shellback Initiation - 14 MAY 1965 - Pacific Ocean
JAN
1970
-
JAN
1972
West Pac
JUL
1971
-
Decommissioned: 1 JUL 1971
ATA-192 General Specifications
Named for: The Tillamook
Complement: 20 Officers and Enlisted
Displacement: 610 tons
Length: 143 feet 0 inches
Beam: 33 feet 10 inches
Draft: 13 feet 2 in
Final Disposition: Leased to Republic of Korea 1 July 1971Served in Republic of Korea Coast and Gedodetic Survey 1971-1976Returned to U.S. Na
USS TILLAMOOK (ATA-192)
The third Tillamook (ATA-192) was laid down as ATA-192 on 19 October 1944 at Orange, Tex., by the Levingston Shipbuilding Corp.; launched on 15 November 1944; and commissioned on 23 January 1945, Lt. (jg-) W. C. Heck in command.


After shakedown training in the Gulf of Mexico, ATA-192 departed Galveston, Tex., on 21 February, transited the Panama Canal a week later and headed north. After visits to Acapulco, Mexico; San Diego, Calif.; and Portland, Oreg., the tug arrived in Pearl Harbor on 28 April. On 10 May, ATA-192 sailed for duty in the western Pacific. During the waning days of World War II, she towed ships between various anchorages in the western Pacific. She visited Guam late in June and Okinawa in mid-July. From there, the tug moved south to Leyte in the Philippines, where she remained from 20 to 30 July. Early in August, she headed eastward and proceeded via Ulithi and Pearl Harbor to the west coast. The tug arrived in San Francisco on 1 September at the time of Japan's formal surrender ceremony in Tokyo Bay, across the Pacific and the international date line.


After almost a month in port at San Francisco, ATA- 192 got underway for Pearl Harbor bound for the atomic bomb tests at Bikini Atoll in the Marshalls. ATA-192 spent four months in the Marshalls during Operation "Crossroads." She ferried personnel, helped fight fires caused by the tests and, on one occasion, towed the former Japanese battleship Nagato, once Admiral Isoroku Yamamoto's flagship as Commander in Chief, Combined Fleet. During her stay in the Mar-shalls, the tug also was a frequent visitor to Kwaja-lein and Eniwetok Atolls. On 8 September 1946, she left Kwajalein lagoon to return to the United States. After a five-day stopover at Pearl Harbor, she reached San Francisco on 12 October and began the procedure for her post-test radiological clearance.


On 15 November, she departed San Francisco and headed north. After stops at Bremerton and Seattle in Washington, ATA-192 arrived at Kodiak, Alaska, on New Year's Day 1947 to begin an extended tour of duty in the 17th Naval District. In February, she underwent repairs at Puget Sound Naval Shipyard; and, early in March, she returned to Alaskan waters. Over the next 10 years, she steamed between various ports in Alaska and along the Aleutians chain. On 31 May 1948, she was named Tillamook. For the first half of her decade in Alaskan waters, Tillamook operated out of Kodiak and, after 25 April 1952, out of Adak. In addition to the usual towing operations, the ship also conducted search and rescue missions. On 27 May 1957, Tillamook was ordered out of commission, in reserve. However, that order was rescinded on the following day, and she was reassigned to the Pacific Fleet for duty with the Service Force, Pacific Fleet. From then until well into the fall of 1960, the tug was homeported at Pearl Harbor and conducted towing operations for the Pacific Fleet Service Force.


In November 1960, she was reassigned again, this time to Far Eastern waters guarded by the 7th Fleet. On 17 November, Tillamook reached Japan at her new home port, Yokosuka. During her first four years in the western Pacific, she performed towing operations between such bases as Sasebo, Yokosuka, and Subic Bay. The highlight of this period of duty was a visit to Sihanoukville, Cambodia, in April of 1962. Late in 1964, when the American presence in Vietnam began to increase, Tillamook also began to visit the ports of that nation. However, her missions in Vietnamese waters up to 1965 were brief port visits to deliver tows at such places as Danang.


During 1965, however, the tug began to participate in combat operations in the expanding conflict in Southeast Asia. In February, she assisted the disabled Coast Guard cutter Chautauqua (WPG-41) into Yokosuka for repairs and then returned to combat operations along the Vietnamese coast. In April, Tillamook joined the surveillance forces attempting to interdict enemy infiltration and coastwise logistics operations. She assisted a South Vietnamese Navy patrol boat, PC-04, in destroying enemy junks beached near Vung Ro. In August, she resumed operations towing district and landing craft between various Far Eastern bases and did not return to Vietnamese waters until December when she towed YFNB-2 and YR-71 from Subic Bay to Danang. Tillamook visited Vietnam again in January of 1966 when she brought a barge into Camranh Bay.


After another period of towing operations outside of the combat zone, the tug rejoined the American naval forces in Vietnam in August of 1966. She provided gunfire support for forces operating on the Long Tau branch of the Saigon River. In December, while attempting to retrieve a drifting barge, four of her crew became separated from the ship. In the night, the barge drifted ashore, and Tillamook provided covering fire through the night to protect the four sailors from nearby enemy troops. The following morning, a small landing craft rescued the men. Tillamook returned to Subic Bay soon thereafter. While in Subic, the tug answered a call for a rescue mission with only the duty section embarked. The call came in around 2200 one evening, and the tug got underway immediately to rendezvous with SS Enid Victory which was unable to return to port because of a damaged engine. Tillamook brought the merchantman safely back to Subic Bay. During 1967, Tillamook made three short visits to Vietnam-one to Vung Tau in mid-March, another to Danang in late June, and the third to Vung Tau again early in December. However, she spent most of the year occupied with routine operations in Japanese and Philippine waters. The year 1968 was much the same-though highlighted by a visit to Singapore in June and three short visits to Danang, one each in the months of January, June, and September. In 1969 and 1970, Tillamook made only four brief stops in Vietnam-at either Vung Tau or Danang. Her routine of tows between Japan and the Philippines was broken only by an escort mission to Keelung, Taiwan, in mid-September of 1970.


The year 1971 was Tillamook's last as a commissioned Navy ship. In January and February, she operated in Japanese waters out of Yokosuka. Early in March, she made another round-trip voyage to Keelung and returned to Japan at Sasebo on the 19th. The following day, she began a voyage that took her to Pusan, Korea, and Buckner Bay, Okinawa, before she returned to Yokosuka on the 28th. The tug remained in port in Yokosuka for the brief duration of her Navy career. On 1 July 1971, Tillamook was decommissioned at Yokosuka and was leased to the Republic of Korea (ROK) under the provisions of the Military Assistance Program. She served the ROK Coast and Geodetic Survey until 1976 when she was scheduled to be returned to the United States Navy for final disposition. Her name was struck from the Navy list on 15 April 1976.


Tillamook earned two battle stars during the Vietnam War.


[Note: The above USS TILLAMOOK (ATA-192) history may, or may not, contain text provided by crew members of the USS TILLAMOOK (ATA-192), or by other non-crew members, and text from the Dictionary of American Naval Fighting Ships]