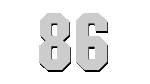 U.S.S. MATACO
(AT-86)

TOWING SALVAGE SERVICE
Click to view crew list
USS MATACO (AT-86) - a Navajo-class fleet tug
In Commission 1943 to 1977
AT-86 Deployments - Major Events
Add a AT-86 Shellback Initiation
Add a AT-86 Deployment - Major Event
Month
Year
to
Month
Year
Deployment / Event
JUN
1942
-
Keel Date: 27 JUN 1942
at United Engineering Co. San Francisco CA
OCT
1942
-
Launch Date: 14 OCT 1942
MAY
1943
-
Commissioned: 29 MAY 1943
MAR
1967
-
NOV
1967
West Pac-Viet Nam
MAR
1968
-
NOV
1968
West Pac-Viet Nam
MAR
1968
-
NOV
1968
West Pac-Viet Nam
SEP
1971
-
MAR
1972
West Pac-Viet Nam
OCT
1973
-
MAR
1974
West Pac
OCT
1977
-
Decommissioned: 1 OCT 1977
AT-86 General Specifications
Class: Navajo-class fleet tug
Complement: 85 Officers and Enlisted
Displacement: 1235 tons
Length: 205 feet
Beam: 38 feet 6 inches
Draft: 15 feet 4 in
Final Disposition: Sold for scrapping 1 April 1979
USS MATACO (AT-86)
Mataco (AT‑86) was laid down 27 June 1942 by United Engineering Co., San Francisco, Calif.; launched 14 October 1942; sponsored by Miss Evelyn B. Piper; and commissioned 29 May 1943, Lt. William G. Baker in command.


Following shakedown off San Diego, Mataco early proved her endurance when she towed a floating drydock 43 days nonstop from San Francisco to Brisbane Australia, arriving 1 October 1943. This passage accounted for 6,800 of 55,000 miles steamed her first year.


She underwent her first air attack in the Ellice Islands 17 November, and 3 days later stood by to aid ships invading the Gilberts. Training and target towing in Hawaiian waters preceded her joining TF 53 for the invasion of the Marshalls. She stood off Kwajalein 31 January 1944 to screen transports, free beached landing craft, and send her divers to recover documents from sunken Japanese ships. She carried out escort and towing missions in the Marshalls and to the Gilberts, Marianas, and Pearl Harbor until 3 December, when Ulithi became her base for the next 6 months. In January 1945 she carried out a major salvage assignment at Leyte, in February she made a tow to Saipan and Guam, and in April she joined the assault on Okinawa. There on 2 April an aerial torpedo passed harmlessly beneath her keel.


Redesignated ATF‑86 on 15 May 1944, she pitched in on the enormous amount of salvage work to be done around Okinawa, and at war's end began tows to Japan. She returned home as she had come to war, towing a drydock from Guam via Pearl Harbor ‑to San Francisco, where she moored 25 July.


Five months later, 19 December, she returned to the western Pacific on the first of the annual deployments to the 7th Fleet which alternated with west coast and Alaskan duty. She was in the Philippines at the outbreak of the Korean conflict, and after investigating smuggling in the Ryukyus, sailed to Korea, where she performed combat salvage and air‑sea rescue missions beginning with the 15 September Inchon landings. In mid‑October she rounded the peninsula, extending those services to Wonsan. Target towing missions in Japan and between Guam and Pearl Harbor completed this tour, and she arrived in San Diego 12 August 1951.


Mataco began her next western Pacific deployment 10 January 1952 and during the next 14 months supported United Nations forces in Korea, in October twice rendering fire support at Pippa Kotsu. The next year she reported for 3 continuous years of Far Eastern service, and from 1956 to 1966, made five additional 7th Fleet cruises as well as serving in Alaskan waters for four extended periods.


On 29 February 1967 she began a tour which brought her for the first time to the coast of embattled Vietnam. On 21 April Mataco brought YFR‑890 in tow to Vung Tau, and in May took up trawler surveillance on Yankee Station. After towing a damaged LST from Da Nang to Guam in July, she trained Korean navy men in salvage in Chinhae, then returned San Diego 6 November. The hard‑working fleet tug remains an active unit of the Pacific Fleet into 1969.


Mataco received five battle stars for World War II service and four for Korean service.


[Note: The above USS MATACO (AT-86) history may, or may not, contain text provided by crew members of the USS MATACO (AT-86), or by other non-crew members, and text from the Dictionary of American Naval Fighting Ships]