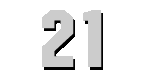 U.S.S. PIGEON
(ASR-21)


Click to view crew list
USS PIGEON (ASR-21) - a Pigeon-class submarine rescue ship
In Commission 1973 to 1992
ASR-21 Deployments - Major Events
Add a ASR-21 Shellback Initiation
Add a ASR-21 Deployment - Major Event
Month
Year
to
Month
Year
Deployment / Event
JUL
1968
-
Keel Date: 17 JUL 1968
at Alabama Dry Dock & Shipbuilding Co. Mobile Alabama
AUG
1969
-
Launch Date: 13 AUG 1969
APR
1973
-
Commissioned: 28 APR 1973
FEB
1977
-
FEB
1977
32nd street san diego, ca.
APR
1984
-
JUL
1984
HAWAII OAHU MAUI
JUL
1984
-
JUL
1984
Blue Nose - Arctic Circle
JUL
1984
-
JUL
1984
GOLDEN DRAGON
NOV
1991
-
NOV
1991
HELICOPTER & CREW SALVAGE
NOV
1991
-
NOV
1991
Helicopter/crew salvage
AUG
1992
-
Decommissioned: 31 AUG 1992
ASR-21 General Specifications
Class: Pigeon-class submarine rescue ship
Complement: 17 Officers and 149 Enlisted
Displacement: 4119 tons
Length: 251 feet
Beam: 86 feet
Draft: 26 feet
USS PIGEON (ASR-21)
The third Pigeon (ASR-21) was laid down 17 July 1968 by the Alabama Dry Dock and Shipbuilding Co., Mobile, Ala.; launched 13 August 1969; sponsored by Mrs. Allen M. Shinn, wife of Vice Admiral Shinn, Commander Naval Air Force, U.S. Pacific Fleet.


Leader of a new class of submarine rescue ships designed to operate with the Navy's new deep submergence rescue vehicles, Pigeon will be the first seagoing catamaran warship built for the Navy since Robert Fulton's twin-hulled steam warship Fulton was built at the close of the War of 1812. Her twin hull gives great stability for deep water operations and provides ample deck working space. She will be able to carry two deep submergence vehicles on her main deck. These craft will be capable of docking to a disabled submarine on the sea bottom, removing survivors and transporting them to the surface. Pigeon will also carry the McCann diving bell or rescue chamber which was used to rescue the survivors of submarine Squalus (SS-192) in 1939. Pigeon's mooring system will enable her to maintain a precise position over a disabled submarine during rescue operations.


Pigeon's rescue control center will use a 3-dimensional sonar system for continuous tracking of the rescue vehicle. During rescue operations it will serve as a floating command post with specialized communications equipment for contacting the disabled submarine and any other craft, planes or ships working with her. The submarine rescue capability of this ship will far exceed that of any previous submarine rescue system.


Pigeon is to be commissioned late in 1970.


[Note: The above USS PIGEON (ASR-21) history may, or may not, contain text provided by crew members of the USS PIGEON (ASR-21), or by other non-crew members, and text from the Dictionary of American Naval Fighting Ships]