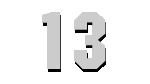 U.S.S. KITTIWAKE
(ASR-13)

PAX PER TRIDENTUM
Click to view crew list
USS KITTIWAKE (ASR-13) - a Chanticleer-class submarine rescue ship
In Commission 1946 to 1994
ASR-13 Deployments - Major Events
Add a ASR-13 Shellback Initiation
Add a ASR-13 Deployment - Major Event
Month
Year
to
Month
Year
Deployment / Event
JUL
1945
-
Launch Date: 10 JUL 1945
JUL
1946
-
Commissioned: 18 JUL 1946
JAN
1954
-
MAR
1954
Caribbean
MAR
1962
-
MAR
1964
North Atlantic-Med-Indian Ocean
APR
1966
-
MAY
1966
Caribbean
JUL
1966
-
NOV
1966
Mediterranean
APR
1968
-
AUG
1968
Search for USS Scorpion in the Atlantic Ocean
JUL
1969
-
JUN
1970
North Atlantic-Med-Indian Ocean
JUL
1974
-
Shellback Initiation - 19 JUL 1974 - Atlantic Ocean
JAN
1975
-
JAN
1975
North Atlantic-Med-Indian Ocean
SEP
1975
-
DEC
1975
North Atlantic-Med-Indian Ocean
JUL
1982
-
Shellback Initiation - 18 JUL 1982 - Atlantic Ocean
MAY
1983
-
JUN
1983
PR port o call to corpus christi
JAN
1986
-
APR
1986
Space Shuttle Challenger Recovery
SEP
1994
-
Decommissioned: 30 SEP 1994
ASR-13 General Specifications
Named for: The kittiwake
Complement: 102 Officers and Enlisted
Displacement: 1780 tons
Length: 251 feet 4 inches
Draft: 14 feet 3 in
Flank Speed: 16 knots
USS KITTIWAKE (ASR-13)
Kittiwake (ASR-13) was launched 10 July 1945, by Savannah Machine & Foundry Co., Savannah, Ga.; sponsored by Mrs. Howard S. Rue, Jr.; and commissioned 18 July 1946, Lt. L. H. Collier in command.


After shakedown, Kittiwake departed Charleston, S.C., 3 October for Balboa, Canal Zone, arriving 8 October. Assigned to support and rescue duty with Submarine Squadron 6, the submarine rescue ship accompanied submarines during sea trials and maneuvers to monitor diving operations; to practice underwater rescue procedures; and to recover practice torpedoes. While based at Balboa, her operations carried her to the Virgin Islands, to Puerto Rico, and along the Atlantic coast to the Davis Strait.


Departing Balboa 31 May 1949, Kittiwake arrived Norfolk 6 June to continue duty with SubRon 6. From 17 January to 1 February 1950 she provided divers and equipment during salvage operations to free Missouri (BB-63), grounded in tidal banks off Thimble Shoals, Va. During the 1950's she cruised the Atlantic from New England to the Caribbean while supporting ships of the Silent Service with a trained and highly skilled crew. And while on station off the coast of Cape Canaveral, Fla., 20 July 1960, she stood ready to assist George Washington (SSB(N)-598) as the mighty nuclear-powered submarine successfully launched the first two Polaris ballistic missiles ever fired from a submarine beneath the sea.


Kittiwake continued operating out of Norfolk until 1 August 1961 whne she departed for the Mediterranean. Arriving Rota, Spain, 15 August, she cruised the Mediterranean from Spain to Greece while deployed with the 6th Fleet. After supporting submarine maneuvers out of Pireaus, Greece, from 20 September to 9 October, she departed the Mediterranean 8 November and arrived Norfolk the 18th. She then conducted operations out of Norfolk for the next 18 months. While on duty off Key West 2 February 1963, she sighted a Cuban boat, Jose Maria Perez; took on board 12 refugees (including 3 children) fleeing Communist oppression in Cuba; and carried them to safety at Key West.


Departing Charleston, S.C., 16 April, Kittiwake arrived St. Nazaire, France, 3 May with two LCU's in tow. She proceeded to the Mediterranean 10 May and reached Rota the 14th. For more than 2 months she participated in fleet operations before departing Rota 31 July for the United States. Returning to Norfolk 10 August 1963, she resumed training and support operations with submarines, along the Atlantic coast. Through 1964 and 1965, Kittiwake continued her role in maintaining the readiness of individual submarines which were to carry out their missions of defense and deterrant effectively. She escorted them as they left the East Coast shipyards for sea trials, standing ready to come to their rescue should difficulties arise. Constant exercise in use of weapons by submarines was furnished by Kittiwake, such as running as a target and recovering exercise torpedoes and mines. The operations ranged from the Virginia Capes to the Atlantic missile range off Florida. On 6 April 1965, she departed Norfolk with submarines for exercises off the coast of Spain, thence to the Mediterranean Sea.


Kittiwake departed Toulon 31 May 1965, to operate out of Rota, Spain, in support of FBM's of Submarine Squadron 16: Andrew Jackson, Woodrow Wilson, James Madison, and Nathan Hale. Following torpedo recovery and training off the coast of Spain, she sailed for Holy Loch 30 June 1965, to give support to Submarine Squadron 14. She recovered torpedoes for James Monroe and John Adams, provided underway training for men of tender Hunley, then sailed 20 July for Norfolk, arriving 30 July 1965. During the autumn months, Kittiwake guarded new Polaris submarines, Lewis & Clarke and Simon Bolivar, during their builders sea trials prior to commissioning.


Kittiwake operated on the East Coast and in the Caribbean until sailing for the Mediterranean 8 July 1966. She reached the Bay of Cadiz on the 20th and transited the straits 2 days later. She operated in the Mediterranean until emerging at Rota, Spain, 1 September. She headed for Holly Loch, Scotland, on the 6th and arrived on the llth. Four days later she was ordered to the North Sea to assist in locating and salvaging German submarine Hai (S-171). She reached the scene of the tragedy 17 September and remained on hand assisting salvage operations until the 20th. She continued to operate off Western Europe until returning to Norfolk 13 November. Kittiwake operated on the East Coast into 1967.


[Note: The above USS KITTIWAKE (ASR-13) history may, or may not, contain text provided by crew members of the USS KITTIWAKE (ASR-13), or by other non-crew members, and text from the Dictionary of American Naval Fighting Ships]