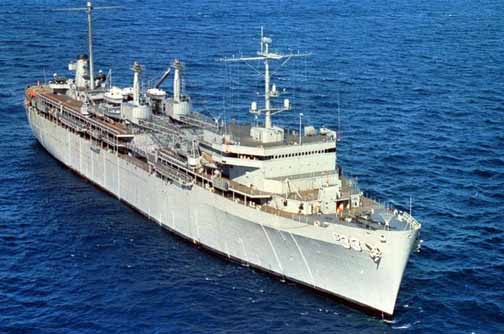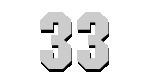 U.S.S. SIMON LAKE
(AS-33)

RESULTS NOT EXCUSES
Click to view crew list
USS Simon Lake (AS-33) keel was laid on 7 January 1963 at the Puget Sound Naval Shipyard in Bremerton, Washington. She was launched on 8 February 1964 and after fitting out was commissioned on 7 November 1964
USS Simon Lake was named for Simon Lake (1866 - 1945), a naval architect, inventor and builder of an early submarine, Argonaut Junior, for the US Navy in 1894.
After a shakedown cruise to Pearl Harbor, HI in early 1965, USS Simon Lake transisted the Panama Canal in April 1965 and moved to her first homeport, Charleston, SC. There for the next two years she provided material support and technical expertise to the Atlantic US Submarine Fleet. In July 1966 Simon Lake sailed to her new station, Holy Loch, Scotland. In Holy Loch for nearly fours years, Simon Lake supported Submarine Squadron 14. In May 1970 she returned to Charleston, then on to Bermerton, WA for Overhaul and conversion to support Poseidon Missile Submarines.
Exiting the shipyard in March 1971, Simon Lake returned to Charleston in April and went back about the business of submarine tending there until departing for Rota, Spain in November 1972. After spending five years in Rota, Simon Lake returned to Charleston NSY in January 1977 for overhaul.
During the late 1970's USS Simon Lake remained on the East Coast of the United States porting at various times in Guantanamo Bay, Cuba; Kings Bay, GA; and Goose Creek/Charleston, SC.
USS Simon Lake returned to Holy Loch, Scotland in May 1987. With the fall of the Berlin wall and decline of the Soviet threat, Holy Loch was no longer needed. Simon Lake sailed in March 1992 for Norfolk, Va, ending the US presence at Holy Lock.
After being overhauled from March 1992 to March 1993, Simon Lake sailed for La Maddalena, her homeport for the next six years. She transited the Suez Canal and Red Sea in March 1998 to support of Operation Southern Watch in the Persian Gulf. In June 1998, she returned to La Maddalena, Italy. She continued living up to her motto, RESULTS NOT EXCUSES over the next year until departing for Norfolk, VA.
Decommissioned on 31 July 1999, USS Simon Lake is laid up at Naval Inactive Ship Maintenance Facility, Portsmouth, VA
The USS Simon Lake (AS-33) operational history and significant events of her service career follow:
AS-33 Deployments - Major Events
Add a AS-33 Shellback Initiation
Add a AS-33 Deployment - Major Event
Month
Year
to
Month
Year
Deployment / Event
JUL
1941
-
JAN
1979
The XO was Captain Beard cold War ops.
JUL
1941
-
JAN
1979
The XO was Captain Beard cold War ops.
JAN
1963
-
Keel Date: 7 JAN 1963
at Puget Sound Naval Shipyard Bremerton WA
FEB
1964
-
Launch Date: 8 FEB 1964
NOV
1964
-
Commissioned: 7 NOV 1964
JAN
1965
-
FEB
1965
Shakedown Cruise to Pearl Harbor
APR
1965
-
Panama Canal
JUN
1966
-
JUN
1966
CHANGE OF COMMAND 15 JUNE OSBORN TO ELLIS COOPER RIVER SITE
JUL
1966
-
MAY
1970
Crossed Atlantic to Homeport of Holy Loch Scotland
JUL
1970
-
MAR
1971
Regular Overhaul
JUL
1970
-
MAR
1971
Polaris to Poseidon conversion - PSNS
APR
1971
-
NOV
1972
Homeport - Charleston SC
MAY
1971
-
MAY
1971
Guantanamo Bay
NOV
1972
-
NOV
1972
Change Homeport to Rota Spain
FEB
1978
-
MAR
1978
Guantanamo Bay
JUN
1979
-
JUN
1979
Change homeport from Charleston SC to Kingsbay GA
OCT
1980
-
DEC
1980
Guantanamo Bay
JAN
1981
-
AUG
1985
Kings Bay GA.
SEP
1985
-
SEP
1986
Regular Overhaul
SEP
1985
-
NOV
1986
Guantanamo Bay
OCT
1986
-
DEC
1986
Guantanamo Bay
MAY
1987
-
MAR
1992
Changed Homeport to Holy Loch Scotland
JAN
1988
-
MAY
1990
Mediterranean
JAN
1989
-
MAY
1989
Sea Trials
MAR
1992
-
APR
1992
Blue Nose - Arctic Circle
FEB
1993
-
MAR
1993
Changed Home Port
JAN
1994
-
MAY
1999
La Maddalena Italy
APR
1998
-
Shellback Initiation - 15 APR 1998 - Indian Ocean
NOV
1998
-
MAY
1999
Mediterranean-Indian Ocean-Persian Gulf
JUL
1999
-
Decommissioned: 31 JUL 1999
AS-33 General Specifications
Class: Simon Lake-class submarine tender
Named for: Simon Lake
Complement: 1420 Officers and Enlisted
Displacement: 12686 tons
Length: 644 feet
Beam: 85 feet
Flank Speed: 20 knots
Final Disposition: Moored at Norfolk Naval Shipyard Portsmouth Virginia
USS SIMON LAKE (AS-33)
Simon Lake (AS-33) was laid down on 7 January 1963 by the Puget Sound Naval Shipyard, Bremerton, Wash.; launched on 8 February 1964; sponsored by Mrs. Cecil Ford and Mrs. Herbert Diamond; and commissioned on 7 November 1964, Capt. James B. Osborn in command.


Simon Lake sailed from Bremerton on 16 January 1965 for Pearl Harbor on her shakedown cruise and returned to Bremerton on 17 February for a six-week yard availability period. The Polaris submarine tender stood out of Bremerton on 16 April and proceeded to Charleston, S.C., via the Panama Canal.


Simon Lake arrived at Charleston on 1 May and tended submarines there until 11 July 1966. On that date, she sailed for Holy Loch, Scotland, where she relieved Hunley (AS-31) as tender for Submarine Squadron (SubRon) 14. She operated from there until 24 May 1970 when she got underway for Charleston. In June, she sailed for Bremerton for her first overhaul since commissioning. The tender was in the yard from6 July 1970 to March 1971 and, while there, was also converted to Poseidon missile capability.


Simon Lake returned to Charleston on 3 April and tended submarines there until 19 November 1972 when she sailed for Rota, Spain, as the relief for Holland (AS-32). Into September 1974, Simon Lake is still operating from Rota.


[Note: The above USS SIMON LAKE (AS-33) history may, or may not, contain text provided by crew members of the USS SIMON LAKE (AS-33), or by other non-crew members, and text from the Dictionary of American Naval Fighting Ships]