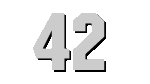 U.S.S. RECLAIMER
(ARS-42)

42 CAN DO
Click to view crew list
USS RECLAIMER (ARS-42) - a Bolster-class rescue and salvage ship
In Commission 1945 to 1994
ARS-42 Deployments - Major Events
Add a ARS-42 Shellback Initiation
Add a ARS-42 Deployment - Major Event
Month
Year
to
Month
Year
Deployment / Event
NOV
1944
-
Keel Date: 10 NOV 1944
at Basalt Rock Company Inc. Napa CA
JUN
1945
-
Launch Date: 23 JUN 1945
DEC
1945
-
Commissioned: 20 DEC 1945
OCT
1960
-
JAN
1961
West Pac
MAY
1962
-
AUG
1962
Middle Pacific
MAY
1962
-
JUL
1962
COM SERV PAC JTF-8 Nuclear Testing
JUL
1962
-
Shellback Initiation - 13 JUL 1962 - Pacific Ocean
MAR
1963
-
Shellback Initiation - 20 MAR 1963 - Pacific Ocean
JAN
1966
-
AUG
1966
West Pac-Viet Nam
AUG
1968
-
MAR
1969
West Pac-Viet Nam
OCT
1969
-
MAR
1970
West Pac-Viet Nam
OCT
1970
-
JAN
1971
West Pac-Viet Nam
JAN
1972
-
AUG
1972
West Pac-Viet Nam
JAN
1972
-
MAY
1973
sea manuvors
JUN
1972
-
Shellback Initiation - 15 JUN 1972 - Pacific Ocean
OCT
1974
-
MAY
1975
West Pac
JUL
1978
-
DEC
1978
West Pac
MAY
1982
-
NOV
1982
West Pac
APR
1984
-
OCT
1984
West Pac
NOV
1985
-
MAY
1986
West Pac
SEP
1994
-
Decommissioned: 16 SEP 1994
ARS-42 General Specifications
Class: Bolster-class rescue and salvage ship
Complement: 120 Officers and Enlisted
Displacement: 2160 tons
Length: 213 feet 6 inches
Beam: 43 feet
Draft: 14 feet
Final Disposition: Transferred to MARAD 28 July 2001
USS RECLAIMER (ARS-42)
Reclaimer (ARS-42) was laid down 10 November 1944 by Basalt Rock Co. Inc. Shipbuilding Division Napa Calif.; launched 23 June 1945; sponsored by Mrs. Daniel Clark Jr.; and commissioned 20 December 1945 Lt. D. A. Bendinelli in command.
After shakedown off San Pedro Reclaimer steamed to Pearl Harbor where she operated until assigned to Joint Task Force 1 arriving at Bikini on 1 June 1946. There she served as salvage vessel and was contaminated during the Operation Crossroads atomic tests but received final radiological clearance on 13 January 1947. She returned to Pearl Harbor in September 1946 and to the west coast in October where she remained until decommissioned 23 June 1947. She was assigned to the Pacific Reserve Fleet and berthed at San Diego.
Reclaimer recommissioned on 1 December 1950 for service in the Korean conflict and after shakedown off San Diego towed AP-23 to Hawaii. Arriving at Pearl Harbor on 12 February 1951 she then proceeded on across the Pacific touched at Majuro and Guam and reached Sasebo Japan 29 April.
On 8 May Reclaimer got underway to aid SS Muhlenberg Victory grounded on Uku Shima an island near Sasebo. With the aid of Grasp (ARS-24) she refloated the ship a week later and on 27 May towed YO-179 to Pusan Korea. She then steamed to Wonsan for patrol duties between that port and Songjin. In mid-June she escorted Walke (DD-723) damaged by a mine to Sasebo. Six days later she returned to Pusan to tow the burning merchantman Plymouth Victory back to Sasebo where the fire was extinguished. During August Reclaimer assisted in minesweeping and laid buoys in Wonsan Harbor. On 7 September she refloated the beached Japanese LST Q 081 at Kangnung Korea. On 10 October with Yuma (ATF-94) she towed the Royal Navy's hospital ship Mairne which had lost a propeller on a westward passage through the crowded and narrow Shimonoseki Straits. This was the only hospital ship supporting U.N. forces at that time.
On 22 January 1952 she departed Yokosuka to return to her homeport Pearl Harbor where she remained until 21 October. Returning to WestPae with YC 104 in tow Reclaimer reached Sasebo on 17 November. On 2 December she arrived at Sokeho Hang Korea to rescue two LST's aground in heavy seas. With one of the LST's in tow she reached Sasebo on 18 December. After brief duty with the Wonsan blockade force Reclaimer took SS Gulf Haven in tow while she was foundering in a typhoon and successfully brought her to Japan.
Reclaimer continued to operate in Japan and Korea until returning to San Diego on 25 July 1953. For the next 3 months she operated on the west coast steaming back to Pearl Harbor in late October. In March 1954 she headed southwest to the Marshalls for salvage work during Operation "Castle" the hydrogen bomb test series at Bikini. Departing Bikini 4 May she continued on to Japan. Through the summer she operated in Japanese and Korean waters then during September and October stood by off French Indochina while French and American ships in Operation Passage to Freedom evacuated refugees from what was to become North Vietnam.
Returning to the United States Reclaimer spent the first 6 months of 1955 operating off the west coast then deployed to the Far East. During early 1956 she operated in the Hawaiian Islands reaching Yokosuka 30 September. She returned to Pearl Harbor 12 February 1957.
After freeing the grounded LST Chittenden County from Kauai Hawaii she again conducted salvage operations in the Far East 12 July to 30 November. Returning to Pearl Harbor she began a 2-month tour on the west coast in February 1958 then following further services at Hawaii again set sail for a 4 month deployment to WestPac. She returned to Pearl Harbor in August and to the west coast in February 1959 but was back at Pearl after only a month. In June she deployed to WestPac returning in September.
Reclaimer spent early 1960 in the Hawaiian area and installed underwater cables near Midway to detect missiles fired into the area. Then she steamed for Yokosuka 6 September. Returning to Pearl Harbor 21 December she operated in the Hawaiian Islands until sailing for the Far East 26 June. Back at Pearl Harbor in November Reclaimer undertook several assignments.
Following an overhaul Reclaimer steamed in May 1962 for Christmas Island and another nuclear test (Operation Domonic)where she laid target moors and placed target rafts for the next 2 months. Arriving at Yokosuka 6 October Reclaimer operated in the Far East until she returned to Hawaii early in 1963 and with the exception of salvaging MV Shokafu at Pago Pago Samoa in March operated there throughout the rest of the year.
Steaming back to Japan in January 1964 Reclaimer operated there and off Korea Okinawa and Taiwan before proceeding to Saigon to salvage USNS Card (T-AKV-40) sunk up to her main deck in Saigon Harbor by Viet Gong mines. With Tawakoni (ATF-114) Reclaimer refloated Card and towed her to the Philippines then returned to Pearl Harbor on 22 June and remained there for the rest of 1964.
In 1965 Reclaimer participated in "Market time" operations off Vietnam for 2 months salvaged LST-559 in Danang Harbor and performed various towing assignments before returning to Pearl Harbor in July. In January 1966 she was off for WestPac again and while so deployed was called on for three major salvage operations and for support in amphibious Operation Jackstay in rivers of the Rung Sat Special Zone. Reclaimer participated in the successful salvage of the Esso Tanker SS Sea Raven off the beach of Chu Lai. Then steaming south she performed similar operations for merchantmen grounded off northern Australia. She returned to Pearl Harbor on 29 August 1966 and on 9 November was underway for Oregon. She returned from the west coast to Pearl Harbor a month later.
In March 1967 Reclaimer rescued SS Norbega dead in the water west of Midway before deploying to WestPac in April. In June she laid a special radar reflecting buoy in the Gulf of Tonkin to aid SAR patrol ships in navigation. She continued operations off Taiwan and Vietnam including the salvage of South Vietnamese LSM-406 aground at Phan Thiet until returning to Pearl Harbor at the end of 1967.
After spending the first half of 1968 in Pearl Harbor Reclaimer arrived at Danang South Vietnam on 29 August for standby salvage duty. In September she salvaged LCV1616 and in October LCU-1676. Returning to the westcoast in mid-1969 she deployed to WestPac again at the end of the year and operated off Vietnam for the whole of 1970 entering Pearl Harbor Hawaii 17 March 1971. At Pearl Harbor Reclaimer underwent regular overhaul and subsequent to overhaul engaged in salvage and refresher training. In February 1972 she was re-deployed to WestPac returning to Hawaii in late August. She remained in the Pearl Harbor area throughout 1972 and the first six months of 1973. In July 1973 she steamed westward again for deployment spending the last six months of 1973 in the western Pacific. As of late January 1974 Reclaimer is making the passage from Apra Guam to Pearl Harbor.
Reclaimer earned six battle stars for Korean War service and one battle star for Vietnam.


[Note: The above USS RECLAIMER (ARS-42) history may or may not contain text provided by crew members of the USS RECLAIMER (ARS-42) or by other non-crew members and text from the Dictionary of American Naval Fighting Ships]