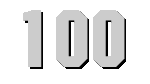 U.S.S. CHUKAWAN
(AO-100)

MOBILITY FOR THE FLEET
Click to view crew list
USS CHUKAWAN (AO-100) - a Cimarron-class fleet oiler
In Commission 1946 to 1972
AO-100 Deployments - Major Events
Add a AO-100 Shellback Initiation
Add a AO-100 Deployment - Major Event
Month
Year
to
Month
Year
Deployment / Event
AUG
1945
-
Launch Date: 28 AUG 1945
JAN
1946
-
Commissioned: 22 JAN 1946
JAN
1954
-
JUN
1954
Mediterranean
OCT
1956
-
DEC
1956
Mediterranean-Lebanon
JUL
1960
-
JAN
1961
Mediterranean
JUL
1962
-
AUG
1963
Cuban Missle Blockade
AUG
1962
-
Shellback Initiation - 19 AUG 1962 - Atlantic Ocean
APR
1963
-
APR
1966
Cuban Missle Blockade
JUN
1964
-
AUG
1964
Mediterranean
OCT
1965
-
APR
1966
Mediterranean
APR
1968
-
OCT
1968
Mediterranean
APR
1969
-
JUL
1969
North Atlantic
APR
1969
-
JUL
1969
North Atlantic
JUL
1970
-
NOV
1970
Mediterranean-Jordanian Crisis
APR
1971
-
JUL
1971
Mediterranean
JUN
1972
-
Decommissioned: 13 JUN 1972
AO-100 General Specifications
Complement: 314 Officers and Enlisted
Displacement: 7236 tons
Length: 553 feet
Beam: 75 feet
Draft: 32 feet
Flank Speed: 18 knots
USS CHUKAWAN (AO-100)
Chuckawan (AO-100) was launched 28 August 1945 by Bethlehem Steel Co. Sparrows Point Md.; sponsored by Miss M. McCrea; commissioned 22 January 1946 Commander G. H. Burrows USNR in command; and reported to the Atlantic Fleet.
From the time of her commissioning. through 1963 Chuckawan has helped give the U.S. Fleet its unique mobility. From her home port at Norfolk Va. she has repeatedly sailed to fuel ships operating in exercises along the coast to transport oil products overseas and to carry oil from producing regions. Among her most important duties have been her cruises with the formidable 6th Fleet in the Mediterranean. These deployments occurred in 1947 1950 1951-52 1954 1955-56 1957 1958 and 1960 and were occasions for visits to a variety of Mediterranean ports as well as participation in the operations by which the 6th Fleet has repeatedly checked Communist moves in this ancient center of civilization.
Two of these were of special international significance. The first came in November 1956 upon the outbreak of the Suez crisis when she sailed from Norfolk on short notice with a carrier task force assigned to stand by in the eastern Atlantic should American strength in the Mediterranean need enhancement. Her second dramatic incident occurred through her service to 6th Fleet ships during the Lebanon crisis of summer 1958 when such support as hers made possible the landing of Marines on the shortest possible notice in an operation which kept the peace in the Near East at a most explosive moment in history.


[Note: The above USS CHUKAWAN (AO-100) history may or may not contain text provided by crew members of the USS CHUKAWAN (AO-100) or by other non-crew members and text from the Dictionary of American Naval Fighting Ships]