For RATING SHIRTS - Click on your Rating Abbreviation below: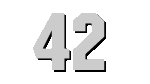 U.S.S. BRETON
(AKV-42)


Click to view crew list
USS Breton (AKV-42) was a Bogue-class escort aircraft carrier built by Seattle-Tacoma Shipbuilding Corp and commissioned April 12, 1943. She played an essential role in South Pacific strategic operations and the invasion of Okinawa during World War II, for which she was awarded two prestigious battle stars.
USS Breton's Highlights:
Served as a carrier transport between Espiritu Santo, Pearl Harbor, North Fiji Islands, and the New Hebrides
The Marianas Invasion: Breton transported planes and supplies to the region and, during the invasion, was part of Fueling Group
The Battle of the Philippine Sea: Breton's planes and pilots supported the destruction of the Japanese naval aviation force on June 19 and 20, 1944
April 1945: transported Marine Corps aircraft and personnel, who would be based on the newly captured airfields of Okinawa. There were many attacks on the carriers, including a kamikaze attack that narrowly missed a warship in Breton's group off the coast of the Ryukyu Islands.
USS Breton's Fate
USS Breton was in reserve much longer than many other carriers of her class. She remained in reserve until she was struck from the Navy list in 1971, when she was sold for scrap.
AKV-42 Deployments - Major Events
AKV-42 General Specifications