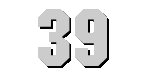 U.S.S. GILBERT ISLANDS
(AKV-39)


Click to view crew list
USS Gilbert Islands was commissioned in February of 1945 out of Puget Sound. The ship headed for California, getting some unplanned gunnery practice along the way because of a floating mine that needed to be destroyed. The ship departed San Diego in April of that year to head for Hawaii, where they could complete more training and operational exercises.
They then headed to the Caroline Islands and the Okinawa area providing air patrols, escorts, and anti-submarine patrols for the Task Unit 52.1.1. In June, the ship helped with the Sakishima Gunto group, bombing the area heavily.
It was after this campaign that Gilbert Islands went to San Pedro Bay in Leyte for repairs and a short break. The ship was involved in other combat missions and operations until September, when she was sent to Saipan, Pearl Harbor, and then on to San Diego where she remained until 1946.
Gilbert Islands went on to Norfolk where she was decommissioned in May of that year, and was then recommissioned in 1951 to help with the Korean War. She helped out until 1963, when she was renamed Annapolis and turned into a communications relay ship. After many missions in this role, the vessel was finally decommissioned in 1969, placed in reserve, and then sold for scrap in 1979.
AKV-39 Deployments - Major Events
AKV-39 General Specifications