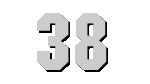 U.S.S. BLOCK ISLAND
(AKV-38)


Click to view crew list
Block Island was a Commencement Bay-class escort carrier named for another carrier that bore the name, which was sunk. Launched and commissioned in 1944, she earned two battle stars during her career. Throughout her career, she was part of the Pacific and Atlantic Fleets, and the Atlantic Reserve Fleet.
Career History
After training in Pearl Harbor, she began her career with the invasion of Okinawa. She left for Leyte soon after and then headed for Borneo. She participated in the Balikpapan operation, then sailed to Guam where she remained anchored. Over the course of World War II, she participated in the Battle of Okinawa and the Battle of Balikpapan.
In the late summer of 1945, she participated in the evacuation of the Allied POWs. After returning to San Diego, she sailed for Norfolk, where she was placed in the Reserve Fleet. She served as a training ship in Annapolis for midshipmen at the Naval Academy.
She was recommissioned in 1951 as part of the Atlantic Fleet to carry out operations off the coast of Virginia, to the Caribbean and to Europe, including the UK, France, and Italy. In 1954, she was decommissioned. Though a conversion was planned, it was canceled and she was struck from the Naval Vessel Register in 1959.
AKV-38 Deployments - Major Events
AKV-38 General Specifications