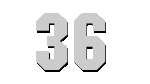 U.S.S. MATANIKAU
(AKV-36)


Click to view crew list
Matanikau was commissioned in early 1944, like many of her sisters. She was trained in Puget Sound and sent out to provide transportation services to the South Pacific, carrying passengers and equipment. The vessel was also responsible for training hundreds of pilots off San Diego during the end of the war, qualifying over 1,300 aviators during the first 6 months of 1945.
On May 25, 1945, the ship was recorded for having 602 daylight landings by fighter and torpedo planes. After this, the vessel headed to the Marshall Islands for more replenishment cruises, and spent plenty of time supporting efforts and operations in the western and south Pacific.
Once the Japanese had surrendered that September, Matanikau was given 'Magic Carpet' duty, like many of her sisters. She picked up veterans from Saipan and Guam, taking them to China and back to the U.S. as needed. In January of 1946, the vessel returned to San Diego, at which point she headed on for Tacoma, Washington.
She was decommissioned in October, put into the reserve fleet, and reclassified twice. Finally, in March 1960, the vessel was stricken from the Navy list and sold for scrapping in July of that year.
AKV-36 Deployments - Major Events
AKV-36 General Specifications