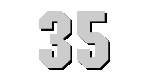 U.S.S. BOUGAINVILLE
(AKV-35)


Click to view crew list
USS Bougainville was commissioned in early 1944 as an escort carrier. The vessel was sent for training in July, and then left for San Diego, Pearl Harbor, and the Marshall Islands to replenish aircraft and bring passengers. There was no direct combat for this vessel like most of her sisters. Instead, she was involved in logistical efforts during the war. She spent her time traveling between San Diego and Pearl Harbor, New Guinea, Eniwetok, and other location in the western and south Pacific as needed.
In early 1945, Bougainville was used to provide replenishment forces and aircraft for the Fast Carrier Task Force. She also supported the Iwo Jima attacks under Task Force 58/38. The vessel then went to Leyte and Samar to help with the Philippines campaigns, and was sent back to Pearl Harbor and Guam during August of 1945.
Once she arrived in Roi Island and the Kwajalein Atoll, she was used to transport equipment and veterans because the Japanese had surrendered. The end of that year had her doing occupation duty in China, and her final mission was completed in January 1946. She was put into reserve, reclassified, redesignated, and then struck from the list in April of 1960.
She was sold for scrapping in September of that year, but did earn two battle stars for service in WWII during her operational days.
AKV-35 Deployments - Major Events
AKV-35 General Specifications