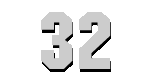 U.S.S. LUNGA POINT
(AKV-32)


Click to view crew list
USS Lunga Point (AKV-32)
USS Lunga Point was a 7800-ton Casablanca escort aircraft carrier. The vessel was constructed at Vancouver, Washington, and was commissioned in May of 1944. In her first summer, she was responsible for transporting Army aircraft to New Guinea. The vessel received her own air group and was sent to the Philippines to support the Leyte campaign that November. Lunga Point was involved in the invasion of Luzon in January 1945, as well as the Iwo Jima operation later that same year.
Having survived many close calls with suicide planes and enemy attacks, she served in Okinawa from March until June of 1945. In the fall of that year, Lunga Point was sent to recover allied POWs and used for transport missions. In November, she returned to the United States and was in operation in the Pacific until the beginning of 1946.
The ship was inactive after that point, and decommissioned in Tacoma, Washington in October of 1946. The ship was reclassified twice during its time in 'mothballs', as CVU-94 in June of 1955 and then as AKV-32 in May of 1959. In April 1960, the vessel was stricken from the Navy list and was sold for scrapping later that year.
AKV-32 Deployments - Major Events
AKV-32 General Specifications