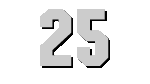 U.S.S. HOGGATT BAY
(AKV-25)


Click to view crew list
USS Hoggatt Bay (CVE-75) was a Casablanca-class aircraft carrier built and active during World War II. She was a member of the Pacific Fleet and received five battle stars for her service. Hoggatt Bay bore these hull classifications:
OVE-75
AVG-75
ACV-75
CVE-75
CVHE-75
AKV-25
The carrier played an important role in the invasion of the Marianas and the capture of other strategic islands in the Pacific. In June 1944, members of her group sank two Japanese ships and thwarted their submarine power that was intent on disrupting the US invasion of the Marianas.
She next supported the conquest of Pelelieu, patrolling the seas, lending air cover to a damaged American ship, and serving as part of a group that sunk another Japanese ship.
From November 1944 to January 1945, Hoggatt Bay lent air support to the campaign in the Philippines. Kamikazes made several attacks on her group, destroying one American ship and damaging several others. She then stood fast at Lingayen Gulf to provide support to landings there.
Next, in May 1945, she added her power to the invasion of Okinawa.
Hostilities ended when Hoggatt Bay was on her way to Alaska; she was then reordered to participate in the occupation of Japan, where she remained until she participated in "Operation Magic Carpet," transporting veterans back home. She carrier was decommissioned in 1946 and sold for scrap fourteen years later.
AKV-25 Deployments - Major Events
AKV-25 General Specifications