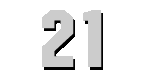 U.S.S. RABAUL
(AKV-21)


Click to view crew list
USS Rabaul
Named for a crucial WWII port in New Britain, Papua New Guinea, the USS Rabaul was an 11,000 ton Commencement Bay-class escort carrier that was first launched in June 1945. In August 1946, the USS Rabaul was delivered to the Navy and assigned to become a part of the 19th Fleet. Unlike many of its fellow escort carriers, however, the USS Rabaul would stay docked in Tacoma, Washington and, consequently, would not see any active service throughout the span of her 25 years in the Navy.
Reclassification & Reserve Service
The most action the USS Rabaul saw was a few reclassifications and one transfer to the Pacific Reserve Fleet in San Diego, California. The first reclassification took place in June 1955 and changed the USS Rabaul from CVE-121 (escort carrier) to CVHE-121 (a helicopter carrier). In June 1958, the USS Rabaul was again reclassified, this time making it AKV-21 (a cargo ship and aircraft ferry).
Decommission
Throughout these reclassifications, the USS Rabaul remained in reserve service in San Diego for nearly 2 more decades.
In September 1971, the Navy struck her from its official Vessel Register and, about a year later in August 1971, sold the USS Rabaul to the Nicolai Joffe Corporation for scrap.
AKV-21 Deployments - Major Events
AKV-21 General Specifications