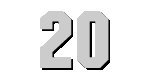 U.S.S. MINDORO
(AKV-20)


Click to view crew list
USS Mindoro (AKV-20)
USS Mindoro was built in Hong Kong during 1886 as a Spanish Navy warship. The vessel was a 142 ton gunboat stationed in the Philippines, providing combat support. She was won by the Americans during the Spanish-American War, which turned out to be quite a prize for the U.S. Navy.
The vessel was purchased in 1899 by the War Department, and then transferred to the Navy and put into commission in June of the same year. Through the first part of 1900, the USS Mindoro was active in combat operations against insurgents.
After this, Mindoro was put into the Navy Yard at Cavite for three years, and then brought back to the Philippines in mid-1904. She remained active in this area through 1906, at which point she was loaned to the Army and put to use in Manila Bay. She found herself decommissioned and back at Cavite in 1907 and 1908, and was then returned to service for one more year in waters that were located south of Luzon.
Mindoro was decommissioned in April of 1911, stricken in June of that year from the Navy list, and sold in April of 1912.
AKV-20 Deployments - Major Events
AKV-20 General Specifications