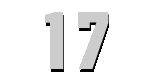 U.S.S. SAIDOR
(AKV-17)


Click to view crew list
USS Saidor was originally named Saltery Bay. She was laid down on Sept. 29,1944 by the Todd-Pacific Shipyards, Inc. She was commissioned on Sept. 4, 1945 with Captain A.P. Storis in command.
After shakedown off the West Coast of the U. S., she served in Pearl Harbor from Dec. 12, 1945 to March 20, 1946. Sailing by way of the Panama Canal, she performed in Norfolk, VA from April 16 thru April 26, 1946. She then returned via the Panama Canal to the West Coast. She left San Diego on May 6 and arrived at Bikini on May 24. That is where she served as a photographic laboratory for the atomic bomb test program, operation "Crossroads."
The ship processed film, documenting the destructive power of atomic weapons on selected target with various ranges. There were nuclear explosions on July 1 and July 25, 1945. On Aug. 4, 1945 she left Bikini and returned to San Diego.
Saidor was decommissioned on Sept. 12, 1947 where she was berthed with the Pacific Reserve Fleet at San Diego. She remained with the fleet until Dec. 1, 1970 when she was struck from the Navy list. She was sold for scrap on Oct. 22, 1971.
AKV-17 Deployments - Major Events
AKV-17 General Specifications