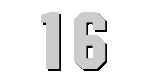 U.S.S. BADOENG STRAIT
(AKV-16)


Click to view crew list
USS Badoeng Strait was originally named San Albert Bay, but was renamed on Nov. 6, 1943. She was launched on Feb. 15, 1945 at Todd-Pacific Shipyards, Inc. in Tacoma, WA. Mrs. T.H. Binford sponsored her and she was commissioned on Nov. 14, 1945. She was built for the U.S. Navy during the Korean War and was a Commencement Bay class carrier.
She was stationed in San Diego until March of 1946. She took one brief cruise to Hawaii and was decommissioned on April 20, 1946. On Jan. 6, 1947 Badoeng Strait was recommissioned. She was in the Pacific from February 1947 through June of 1950. She trained personnel, performing tests on new anti-submarine warfare equipment and conducting anti-submarine warfare exercises. She was also the flagship for Carrier Divisions 15 and 17.
Badoeg Strait performed three voyages to Korea from July 1950 to February 1953 as part of TF's 77 and 95. She provided close ground aircraft support during the beginning of the action. She also provided anti-submarine warfare duty as part of escort force. She was most active while defending the Prusan Perimeter, Ichon landing and Hungnam evacuation.
Badoeng Strait arrived in and was decommissioned at Bremerton, WA on May 27, 1957. Just before being scrapped in 1972, she was used to perform the final scenes in the movie Magnum Force.
AKV-16 Deployments - Major Events
AKV-16 General Specifications