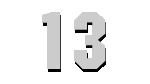 U.S.S. PUGET SOUND
(AKV-13)


Click to view crew list
USS Puget Sound was classified as an aircraft carrier escort. On May 22, 1944 she was laid down at Todd-Pacific Shipyards, Inc. in Tacoma, WA. On June 18, 1945 Puget Sound was commissioned.
Puget Sound completed fitting out in the Puget Sound Naval Shipyard on July 6, 1945. She cruised to San Diego for shakedown and then took on Marine Air Group 6. On July 6, 1945 she sailed to the Hawaiian Islands for training and then sailed to support in the occupation of Japan. Arriving in Toyko Bay on Oct. 14, 1945, she helped show U.S. strength. She assisted with patrols to help the landings of the 10th Army at Matsuyama and Nagoya.
She then sailed to the Philippines, Hong Kong and the Marianas for more training. On Jan. 6, 1946 she picked up extra aircraft in Apra, Guam. She then proceeded to Pearl Harbor where she unloaded the aircraft. The Marine Air Group 6 was released at San Diego on Jan. 23, 1946. She then became a "Magic Carpet" home Pacific war veterans.
Puget Sound made two "Magic Carpet" trips between February and May 1946 from San Diego and Pearl Harbor, and between Almeda and Okinawa carrying troops and surplus aircraft.
She was decommissioned in October 1946 and entered the Pacific Reserved Fleet. Struck from the Naval list June 1, 1960, she was scrapped in January 10, 1962.
AKV-13 Deployments - Major Events
AKV-13 General Specifications