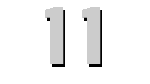 U.S.S. VELLA GULF
(AKV-11)


Click to view crew list
Vella Gulf was originally named Totem Bay, but was renamed on April 26, 1944. She was commissioned on April 9, 1945.
On May 4, 1945 she arrived in San Diego to pick up part of her assigned Marine Group. She conducted shakedown off of Southern California and picked the rest of her group there. She left for Hawaii on June 17 arriving in Pearl Harbor on June 25 where she had intensive training.
She left Pearl Harbor on July 9 to sail to Guam. She performed air strikes against Rota and the Pagan Islands, conducting 24 battles against Pagan Island and 21 against Rota.
She returned to Apra Harbor in Guam on August 22, then continued on to Okinawa on August 5 arriving at Buckner Bay Aug. 9, 1945. She helped with the occupation of Japanese home islands. She sailed for Toyko Bay and got there on September 10. In September, she picked up 650 men at Okinawa and returned them to San Francisco, CA.
Vella Gulf traveled to Seattle where she was decommissioned on Aug. 9, 1946 and was placed in reserve at Tacoma and remained there until into the 1960's. She was reclassified several times but was never reactivated and was stricken from the Navy List June 1, 1960, but was reinstated on Nov. 1,1960. Taken off the list again on Dec. 1,1970, the ship was sold and scrapped on Oct. 22, 1971.
AKV-11 Deployments - Major Events
AKV-11 General Specifications