For RATING SHIRTS - Click on your Rating Abbreviation below: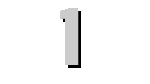 U.S.S. GLOVER
(AGFF-1)

LOOK OUT SHARP
Click to view crew list
USS GLOVER (AGFF-1) - a Garcia-class frigate
In Commission 1965 to 1990
AGFF-1 Deployments - Major Events
Add a AGFF-1 Shellback Initiation
Add a AGFF-1 Deployment - Major Event
Month
Year
to
Month
Year
Deployment / Event
JUL
1963
-
Keel Date: 29 JUL 1963
at Bath Iron Works Bath ME
APR
1965
-
Launch Date: 17 APR 1965
NOV
1965
-
Commissioned: 13 NOV 1965
JUL
1974
-
JAN
1978
Caribbean
JAN
1976
-
JAN
1978
Dry Dock
JAN
1977
-
JAN
1978
Dry Dock
JUN
1977
-
SEP
1977
explosion in boiler room
SEP
1977
-
JAN
1978
Dry Dock
JAN
1978
-
MAY
1978
Mediterranean-Indian Ocean
MAR
1978
-
SEP
1978
Mediterranean-Indian Ocean
JUL
1978
-
Shellback Initiation - 11 JUL 1978 - Indian Ocean
JUL
1978
-
JUL
1978
Equator crossing (Shellback initiation), Upkeep - Mombasa, Kenya
JUN
1990
-
Decommissioned: 15 JUN 1990
AGFF-1 General Specifications
Class: Garcia-class frigate
Named for: John Glover
Complement: 239 Officers and Enlisted
Displacement: 3426 tons
Length: 414 feet 6 inches
Beam: 44 feet 1 inches
Flank Speed: 27 Knots
Final Disposition: Sold for scrap 15 April 1994
USS GLOVER (AGFF-1)
Glover (AGDE-1) was laid down 29 July 1963 by Bath Iron Works, Bath, Maine; launched 17 April 1965; sponsored by Mrs. William S. Pederson, Sr., and Mrs. Claude V. Signer, great-great-great-granddaughters of General Glover; and commissioned at Boston 13 November 1965, Comdr. William W. Wilson in command.


Fitted out with advanced sonar and antisubmarine weapons, Glover is designed to serve as an experimental research escort for developing and testing the latest antisubmarine weapons systems. As a research ship, she will test equipment designed to more readily detect and track enemy submarines, and she will evaluate tactics and procedures which may be used on future classes of escorts. Capable of participating in offensive operations against submarines, she will provide valuable support for hunter-killer groups, amphibious forces, and ocean convoys.


Glover joined the U.S. Atlantic Fleet in 1966 as a unit of Cruiser-Destroyer Forces and operated along the Atlantic Coast and in the Caribbean. September she entered Boston Naval Shipyard for modifications.


[Note: The above USS GLOVER (AGFF-1) history may, or may not, contain text provided by crew members of the USS GLOVER (AGFF-1), or by other non-crew members, and text from the Dictionary of American Naval Fighting Ships]