For RATING SHIRTS - Click on your Rating Abbreviation below:
Click on your Rating abbreviation above: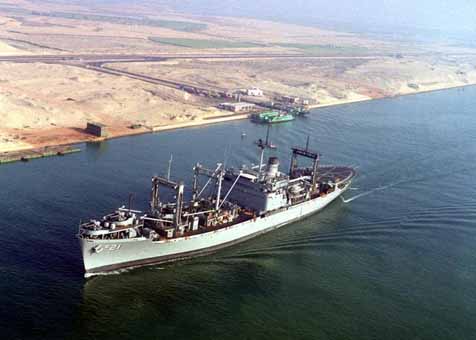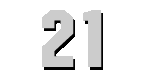 U.S.S. SURIBACHI
(AE-21)

SERVICE WITH A PURPOSE
Click to view crew list
The USS SURIBACHI (AE-21), a Suribachi-class ammunition ship, was commissioned on 17 NOV 1956. Built by Bethlehem Steel's Sparrows Point Shipyard outside of Baltimore, USS SURIBACHI served with the Atlantic Fleet for nearly all of her entire service career. SIRIBACHI deployed numerous times to the "MED", "Carib" and "IO". USS SURIBACHI made a Western Pacific - Vietnam deployment in 1972-73. USS SURIBACHI served her country for 38 years and 15 days, until decommissioned on 2 DEC 1994. SIRIBACHI was laid up at the NISMF - Ft. Eustis, Va for fifteen years until sold for scrapping in 2009.

The USS SURIBACHI (AE-21) deployment history and significant events of her service career follow:
AE-21 Deployments - Major Events
Add a AE-21 Shellback Initiation
Add a AE-21 Deployment - Major Event
Month
Year
to
Month
Year
Deployment / Event
JAN
1955
-
Keel Date: 31 JAN 1955
at Bethlehem Sparrows Point Shipyard MD
NOV
1955
-
Launch Date: 2 NOV 1955
NOV
1956
-
Commissioned: 17 NOV 1956
MAY
1957
-
JUL
1957
Guantanamo Bay
AUG
1957
-
NOV
1957
Mediterranean
JAN
1958
-
APR
1958
North Atlantic-Med-Indian Ocean
JUL
1958
-
SEP
1958
Guantanamo Bay
JAN
1959
-
MAR
1959
North Atlantic
AUG
1959
-
FEB
1960
Mediterranean
FEB
1961
-
AUG
1961
Mediterranean
JUN
1962
-
JUN
1962
Guantanamo Bay
AUG
1962
-
APR
1963
Mediterranean
MAR
1966
-
MAY
1966
Guantanamo Bay
JUL
1966
-
MAR
1967
Mediterranean
JAN
1968
-
DEC
1968
Mediterranean
MAY
1968
-
DEC
1968
Mediterranean
JAN
1969
-
JUN
1970
Regular Overhaul
JUN
1969
-
JUL
1969
Guantanamo Bay
JUN
1969
-
JUL
1969
Guantanamo Bay
DEC
1969
-
JUN
1970
Mediterranean
MAR
1971
-
SEP
1971
Mediterranean
JUN
1972
-
NOV
1972
West Pac-Viet Nam
JUN
1972
-
JUN
1972
Guantanamo Bay
JUL
1972
-
AUG
1972
West Pac-Viet Nam
JUL
1972
-
AUG
1972
West Pac-Viet Nam
JAN
1974
-
MAY
1974
Mediterranean
MAY
1974
-
SEP
1974
Mediterranean
FEB
1975
-
JUL
1975
Mediterranean
FEB
1975
-
JUL
1975
med cruse
SEP
1976
-
APR
1977
Mediterranean
MAR
1978
-
NOV
1978
Mediterranean
APR
1979
-
NOV
1979
Dry Dock
SEP
1980
-
FEB
1981
Mediterranean
MAY
1981
-
MAY
1985
Mediterranean
OCT
1981
-
MAR
1982
Mediterranean
DEC
1982
-
JUL
1983
Mediterranean
OCT
1983
-
OCT
1983
Granada operation
OCT
1983
-
OCT
1983
Grenada
APR
1984
-
OCT
1984
Mediterranean-Indian Ocean
JUL
1984
-
Shellback Initiation - 15 JUL 1984 - Indian Ocean
JUL
1984
-
Shellback Initiation - 15 JUL 1984 - Indian Ocean
FEB
1986
-
MAR
1986
Guantanamo Bay
JUN
1986
-
DEC
1986
Mediterranean
AUG
1986
-
Shellback Initiation - 21 AUG 1986 - Indian Ocean
AUG
1987
-
OCT
1987
Blue Nose - Arctic Circle
AUG
1987
-
OCT
1987
North Atlantic
JAN
1988
-
Shellback Initiation - 3 JAN 1988 - Atlantic Ocean
MAR
1988
-
OCT
1988
Operation Deep Freeze
JAN
1989
-
Shellback Initiation - 1 JAN 1989 - Pacific Ocean
MAR
1989
-
MAY
1989
work at chester PA
JUL
1989
-
AUG
1989
Guantanamo Bay
MAR
1990
-
SEP
1990
Mediterranean-Indian Ocean
NOV
1991
-
MAR
1992
Mediterranean
DEC
1994
-
Decommissioned: 2 DEC 1994
AE-21 General Specifications
Class: Suribachi-class ammunition ship
Named for: Mount Suribachi
Complement: 20 Officers and 324 Enlisted
Displacement: 9758 tons
Length: 512 feet
Beam: 72 feet
Flank Speed: 20 knots
Final Disposition: Sold for scrapping 2009
USS SURIBACHI (AE-21)
Suribachi (AE-21) was laid down on 31 January 1955 at Sparrows Point Md. by Bethlehem Sparrows Point Shipyard Inc.; launched on 2 November 1955; sponsored by Mrs. Lemuel C. Shepherd; and commissioned on 17 November 1956 Captain Brooks J. Harral in command.
Between commissioning and August of 1957 Suribachi completed fitting out and conducted shakedown training out of Guantanamo Bay Cuba. In September and October she participated in three NATO exercises "Seaspray " "Strikeback " and "Pipedown " as flagship for the Underway Replenishment Group. During the following year she continued to operate along the east coast and in the Caribbean Sea undergoing a yard overhaul and training at Guantanamo Bay. In November 1958 Suribachi sailed on an extended tour of duty with the 6th Fleet. She cruised the Mediterranean until May 1960 taking time in June 1959 to serve as flagship for Service Squadron 2 during Operation Lantflex.
Suribachi deployed to the Mediterranean two more times from February to August 1961 and from August 1962 until the spring of 1963 before entering the yard of the Maryland Shipbuilding and Drydock Co. at Baltimore Md. for conversion to a Fast Automatic Shuttle Transfer ammunition ship (AK-FAST). At that time she was placed in commission in reserve. In addition to the FAST conversion Suribachi received a helicopter platform on her fantail enabling her to conduct vertical replenishments for the fleet.
On 15 December 1965 the ammunition ship was placed back in full commission at Norfolk Va. where she continued fitting out until the beginning of February 1966. She then got underway for five weeks of shakedown training in the Caribbean area out of Guantanamo Bay. From mid-March to mid-April she and Dewey (DLG-14) conducted the operational evaluation of her newly installed FAST system in the vicinity of Mayport Fla. In June she returned to her schedule of 6th Fleet deployments and Atlantic coast Caribbean operations. Between June 1966 and June 13 1972 she made four more Mediterranean cruises during which she visited many of the interesting ports along the littoral of the "middle sea." Her mission as always was to maintain the logistics support for the fleet at a high level of readiness. When not deployed with the 6th Fleet she returned to operations along the eastern seaboard and trained in the Caribbean
On 16 June 1972 Suribachi negotiated the locks of the Panama Canal and joined the Pacific Fleet. Ten days later she arrived in Pearl Harbor. After an overnight stop she continued on to the operating area off the coast of South Vietnam. From mid-July 1972 until 8 February 1973 Suribachi rearmed and refueled the combat units of the 7th Fleet. She departed from the combat zone fairly frequently for port periods at Subic Bay in the Philippines and for a visit each to Hong Kong and Sattahip Thailand. Her periods away from the action zone were brief in every instance three or four days at most.
On 8 February 1973 she entered port at Subic Bay and on the 16th sailed for Yokosuka Japan en route back to the United States. Following stops there and at Pearl Harbor Suribachi re-transited the Panama Canal in mid-March and rejoined the Atlantic Fleet. Since returning to the east coast Suribachi has resumed her old schedule of operations in the western Atlantic-Caribbean area alternated with cruises with the 6th Fleet. She has made one Mediterranean deployment from January to June 1974 and was operating with the 2d Fleet as of March 1975.


[Note: The above USS SURIBACHI (AE-21) history may or may not contain text provided by crew members of the USS SURIBACHI (AE-21) or by other non-crew members and text from the Dictionary of American Naval Fighting Ships]