For RATING SHIRTS - Click on your Rating Abbreviation below:
Click on your Rating abbreviation above: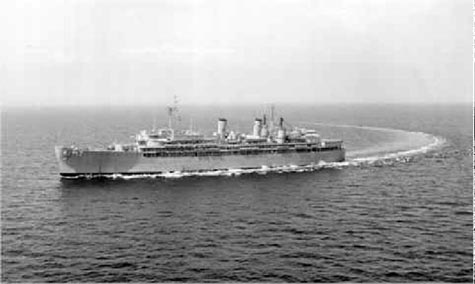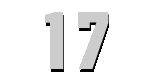 U.S.S. PIEDMONT
(AD-17)

NON BONUM SED PERFECTUM
Click to view crew list
The USS PIEDMONT (AD-17), a Dixie class destroyer tender, was commissioned on 5 JAN 1944. USS PIEDMONT served her country for 38 years, 8 months and 25 days, until decommissioned on 30 SEP 1982. After fit out and shake down training off the coast of Florida in mid-1944, USS PIEDMONT transited the Panama Canal and joined the Pacific Fleet to support the war effort versus the Japanese. Steaming where needed as the war progressed, PIEDMONT was present in Tokyo Bay for the Japanese surrender. For nearly the next thirty years PIEDMONT alternated West Pac deployments with periods of fleet support on the West Coast of the U.S. She deployed in westward during the Korean and Vietnamese wars. In 1974 she shift to the Atlantic Fleet and was home ported in Naples, Italy for twenty months and them shifted station to Norfolk, VA for the remainder of her career. After decommissioning in 1982 she was leased, then bought by the Turkish Navy. Turkey scrapped her in 1995.

The USS PIEDMONT (AD-17) deployment history and significant events of her service career follow:
AD-17 Deployments - Major Events
Add a AD-17 Shellback Initiation
Add a AD-17 Deployment - Major Event
Month
Year
to
Month
Year
Deployment / Event
DEC
1941
-
Keel Date: 1 DEC 1941
at Tampa Ship Building Co.
DEC
1942
-
Launch Date: 7 DEC 1942
JAN
1944
-
Commissioned: 5 JAN 1944
JAN
1945
-
APR
1946
Middle Pacific
DEC
1945
-
Shellback Initiation - 31 DEC 1945 - Pacific Ocean
DEC
1945
-
JAN
1946
ww 11
JAN
1948
-
NOV
1948
China Service Medal for period from 2 Mar. to 10 Mar. 1948
JAN
1950
-
JAN
1957
West Pac
JAN
1950
-
JUL
1953
West Pac
MAR
1950
-
Shellback Initiation - 14 MAR 1950 - Pacific Ocean
AUG
1955
-
Shellback Initiation - 8 AUG 1955 - Pacific Ocean
JAN
1957
-
JUL
1957
West Pac
APR
1957
-
Shellback Initiation - 18 APR 1957 - Pacific Ocean
FEB
1958
-
Shellback Initiation - 28 FEB 1958 - Pacific Ocean
DEC
1959
-
JUL
1961
West Pac
JAN
1961
-
JUL
1962
West Pac-Viet Nam
JAN
1961
-
JAN
1963
vietnam
JUN
1961
-
FEB
1962
West Pac
AUG
1962
-
JAN
1963
F.R.A.M. = Fleet repair & modernization 62-63
FEB
1963
-
AUG
1963
West Pac
JAN
1964
-
DEC
1964
West Pac
DEC
1964
-
MAY
1965
West Pac
MAR
1965
-
SEP
1966
West Pac-Viet Nam
APR
1965
-
JAN
1966
West Pac-Viet Nam
SEP
1965
-
JUN
1966
West Pac
SEP
1965
-
JUN
1966
West Pac-Viet Nam
FEB
1966
-
APR
1966
West Pac-Viet Nam
JUL
1966
-
SEP
1966
Dry Dock
SEP
1966
-
NOV
1966
Regular Overhaul
JAN
1967
-
JUL
1967
West Pac
JAN
1967
-
JUL
1968
West Pac-Viet Nam
FEB
1968
-
MAY
1970
West Pac-Viet Nam
MAR
1968
-
SEP
1968
West Pac-Viet Nam
OCT
1968
-
JAN
1970
West Pac-Viet Nam
DEC
1968
-
JUL
1970
West Pac-Viet Nam
FEB
1969
-
DEC
1969
West Pac
APR
1969
-
NOV
1969
West Pac
JUN
1969
-
JUL
1970
West Pac-Viet Nam
SEP
1969
-
NOV
1969
West Pac-Viet Nam
NOV
1969
-
DEC
1969
West Pac-Viet Nam
SEP
1970
-
Shellback Initiation - 15 SEP 1970 - Pacific Ocean
OCT
1970
-
JAN
1971
West Pac-Viet Nam
APR
1971
-
NOV
1971
West Pac-Viet Nam
MAY
1971
-
JUL
1971
Dry Dock
SEP
1971
-
SEP
1971
West Pac-Viet Nam
NOV
1971
-
MAY
1972
West Pac-Viet Nam
JUN
1972
-
JUL
1972
Da Nang Harbor
JUN
1972
-
JUL
1972
West Pac-Viet Nam
JUL
1973
-
JAN
1974
West Pac
AUG
1973
-
MAR
1974
West Pac-Viet Nam
NOV
1974
-
NOV
1974
Panama Canal
DEC
1974
-
JUN
1976
Naples Italy
JUL
1975
-
JAN
1976
Mediterranean
JUL
1976
-
JUL
1976
Bi Centenial visit Portsmith England
JUL
1976
-
JUL
1976
Bi Centenial Port visit to Portsmith England
JUL
1977
-
DEC
1977
Mediterranean
APR
1978
-
DEC
1978
Mediterranean
APR
1978
-
MAY
1978
Guantanamo Bay
JUL
1978
-
DEC
1978
Mediterranean
SEP
1982
-
Decommissioned: 30 SEP 1982
JUN
1988
-
JUL
1988
Recommisioning
AD-17 General Specifications
Class: Dixie class destroyer tender
Complement: 1181 Officers and Enlisted
Displacement: 17176 tons
Length: 530 feet 6 inches
Beam: 73 feet 3 inches
Draft: 25 feet
Final Disposition: Leased to Turkey
USS PIEDMONT (AD-17)
Piedmont (AD-17) was laid down by the Tampa Ship Building Co., Inc., Tampa, Fla. 1 December 1941; launched 7 December 1942; sponsored by Mrs. Elsa Kauffman; and commissioned 5 January 1944, Comdr. Malcolm D. MacGregor in command.


Early in February 1944 destroyer tender Piedmont stood out from Tampa, Fla. on her shakedown cruise. On 6 March she sailed for the Panama Canal, San Diego, and Pearl Harbor. Less than 24 hours after her arrival at Pearl Harbor, Piedmont had taken her first Pacific Fleet destroyer alongside. Piedmont remained at Pearl Harbor throughout the months of April and May during the feverish preparations for the Marianas campaign. At one time, Piedmont had seven destroyers alongside and was working on jobs for more than 50 other destroyers moored in the stream.


Having served her apprenticeship, Piedmont sailed from Pearl Harbor to join the fleet in the Marshall Islands in mid-June. July and August were months of great fleet activity at Eniwetok. Periodically, task groups from the huge Task Force 58, which was supporting the Marianas campaign, returned to Eniwetok for rest, replenishment, and repairs. Unlike her duty at Pearl Harbor, all jobs were now a race against the calendar and, in addition, shore facilities were no longer available. During the month of July, 99 ships were provisioned with 888 tons of stores. The month of August turned out much the same with ships returning from the invasion of Guam.


In September 1944, with the Central Pacific campaign virtually completed, Piedmont sailed into the Southwest Pacific with the rest of the fleet in preparation for the Philippines campaign. By early December, damaged ships began returning to Manus and Saufley (DD-465) and Killen (DD-593), both severely damaged by Japanese suicide planes, were assigned to Piedmont for repairs.


On the morning of 10 November, while anchored in Seeadler Harbor, Piedmont heard two explosions to port. Mount Hood (AE-11), lying about 3,500 yards away, had blown up. No trace of Mount Hood remained. Between Mount Hood and Piedmont, Mindanao (ARG-3) was anchored and took terrible punishment from the explosion. Fire and rescue parties were immediately dispatched from Piedmont to Mindanao and ships alongside her. Though Piedmont suffered only superficial damage from the explosion, numerous 5inch projectiles and steel fragments flew over Mindanao and landed on Piedmont's decks and superstructure, most of them ricochetting off. One man suffered fatal injuries from a direct hit by the base of a 5-inch shell. One 250 pound aerial bomb penetrated the movie locker on the boat deck while another pierced the forecastle and plowed through a tier of bunks. Fortunately neither bomb exploded and remarkably enough, personnel in both compartments escaped injury.


Operations scheduled for early 1945 (Lingayen Gulf) demanded the presence of all available tender strength at Ulithi in the Caroline Islands. Early in January Piedmont stood out of Manus Island for Ulithi with Service Squadron 10. January through April saw Piedmont in her most sustained effort. Those same months which witnessed the seaborne invasions of Lingayen, Iwo Jima, and Okinawa, found the repair department averaging more than 1,000 completed job orders and almost 100,000 man hours of work each month.


During the long, bitter weeks of the Iwo-Okinawa operations, the United States Fleet suffered more damage than at any other time in it's history. Gansevoort (DD-608), beached and abandoned after being hit by a suicide plane during the Mindoro landings of November 1944, was patched, refloated, and towed to Ulithi for temporary repairs by Piedmont which would permit her return to the United States under her own power.


On 20 April McDermut (DD-677) made port with a 3 by 5 foot hole in her sheer strake, port side, for repair by Piedmont. Hale (DD-642), having suffered extensive damage to her port side bridge structure during a collision with a carrier while refueling, came alongside 1 May.


The most badly battered of the battle damaged ships serviced by Piedmont at Ulithi was Hazelwood (DD-531) which came alongside 4 May. Her entire bridge superstructure was a mass of tangled wreckage, a bomb explosion had blown a 15 by 15 foot hole in her starboard side, main deck; her forward stack had been completely destroyed; extensive bomb damage extended down to her second platform; and her interior and fleet radio room had been destroyed. Numerous dead had still to be removed from the wreckage. All repairs effected were temporary and on 24 May Hazelwood sailed for the United States and a Navy Yard rebuilding.


With the cessation of all organized resistance on Okinawa in June Piedmont moved to the Naval Base at Leyte, Philippine Islands, for much needed rest and repairs. However, her stay was short and on 30 June she sailed for Eniwetok again. At Eniwetok, the repair department was occupied chiefly with the construction and development of fleet recreation facilities ashore in anticipation of the fleet turn-around which had been scheduled for late August. The fleet did not return to Eniwetok for the anticipated August availability as on 14 August the Japanese government accepted Allied peace terms.


On top of this electrifying news the ship received orders to prepare for getting underway. Piedmont had been selected from the Pacific Fleet destroyer tenders as the one to move into Tokyo Bay with the first naval units for occupation of Japanese ships. On 16 August the ship departed Eniwetok to rendezvous with the 3rd Fleet at about one day's steaming from Japan. The long-awaited event took place on 28 August when Piedmont dropped her anchor in Sagami Wan, Honshu, Japan. Early on the 30th, she moved into Tokyo Bay and on the following day moored to the dock at the Yokosuka Naval Base.


While moored at Yokosuka, Piedmont supplied provisions and clothing to the landing forces and to the hospital ships standing by to care for released allied prisoners of war. Piedmont remained in the Tokyo area supporting the occupation forces until sailing for the United States, arriving at Alameda, Calif. 15 March 1946.


Piedmont earned the Navy Occupation Service Medal, Pacific for the periods from 2 September 1945 to 24 February 1946, from 11 June 1946 to 2 February 1947, and from 12 September 1948 to 15 September 1948. Piedmont also earned the China Service Medal for the periods from February to 30 March 1947, from 2 March to 10 March 1948, and from 16 May to 30 May 1950.


When the Korean campaign began 27 June 1950, Piedmont was on station in Japan carrying out her normal schedule providing tender services to ships of the 7th Fleet where she remained until relieved in November. During the Korean campaign Piedmont completed four tours in the Western Pacific: 4 September 1950 to 27 October 1950; 1 August 1951 to 12 February 1952; 9 September 1952 to 9 March 1953 and 11 April 1954 to 27 July 1954; when she acted as flagship for Commander United Nations Blockading and Escort Force and provided tender services to ships of Canada, Colombia, New Zealand, South Korea and Thailand as well as those of the U.S. Navy.


In February 1956 she returned from a six-month tour of duty in the Far East which included visits to the Philippines, Hong Kong, Formosa, and Japan. In January 1957 Piedmont again departed CONUS for her annual tour of duty in WestPac, visiting Subic Bay, Hong Kong, Singapore, Sasebo, Kobe, and Yokosuka before returning again to San Diego in August 1957.


On 23 June 1958 Piedmont departed San Diego and steamed for Yokosuka via Pearl Harbor, arriving there 12 July. When the Lebanon crisis in the Middle East erupted, Piedmont steamed 15 July for Subic Bay to stand ready and alerted to participate, if needed, in the Middle East action.


On 28 August 1958 Piedmont steamed to Kaohsiung, Taiwan, to tend 7th Fleet units engaged in convoy and patrol duty in the Taiwan Straits to prevent Communist capture of the off-shore island of Quemoy. After returning to Yokosuka via Hong Kong, Piedmont steamed for San Diego 12 January 1959.


Between 1960 and 1962 Piedmont made two more cruises to WestPac. She received a Fleet Rehabilitation and Modernization overhaul at Long Beach, Calif., completed 31 January 1963. She again deployed to WestPac from February to September 1963 and from June to December 1964. Three months of the latter tour were spent at Subic Bay servicing destroyers and other 7th Fleet ships serving in the Tonkin Gulf and off Vietnam.


During her 1968 WestPac tour Piedmont was still servicing ships in Subic Bay, as well as Kaohsiung, Taiwan. As of 1969 she still serves with the Pacific Fleet.


Piedmont received four battle stars for Korean War service.


[Note: The above USS PIEDMONT (AD-17) history may, or may not, contain text provided by crew members of the USS PIEDMONT (AD-17), or by other non-crew members, and text from the Dictionary of American Naval Fighting Ships]