For US NAVY RATING SHIRTS - Click on your Rating Abbreviation below:
Click on your Rating abbreviation above: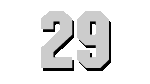 U.S.S. ISLE ROYALE
(AD-29)

THE BEST TENDER IN THE NAVY
Click to view crew list
USS ISLE ROYALE (AD-29) - a Shenandoah-class destroyer tender
In Commission 1962 to 1970
AD-29 Deployments - Major Events
Add a AD-29 Shellback Initiation
Add a AD-29 Deployment - Major Event
Month
Year
to
Month
Year
Deployment / Event
SEP
1941
-
SEP
1970
West Pac-Viet Nam
SEP
1945
-
Launch Date: 19 SEP 1945
JUN
1962
-
Commissioned: 9 JUN 1962
AUG
1965
-
Shellback Initiation - 25 AUG 1965 - Pacific Ocean
AUG
1965
-
DEC
1965
West Pac
AUG
1966
-
Shellback Initiation - 17 AUG 1966 - Pacific Ocean
SEP
1966
-
APR
1967
West Pac-Viet Nam
SEP
1966
-
APR
1967
West Pac Deployment to Viet Nam 16 Sept 1966 - 12 April 1967
JAN
1967
-
JAN
1967
West Pac-Viet Nam
SEP
1967
-
APR
1968
West Pac
SEP
1967
-
APR
1968
West Pac-Viet Nam
MAR
1970
-
Decommissioned: 11 MAR 1970
AD-29 General Specifications
Complement: 977 Officers and Enlisted
Displacement: 8165 tons
Length: 492 feet
Beam: 69 feet 6 inches
Draft: 27 feet 3 in
Flank Speed: 18 knots
USS ISLE ROYALE (AD-29)
Isle Royale (AD-29) was launched by Todd Pacific Shipyards, Inc., Seattle, Wash., 19 September 1945; sponsored, by Mrs. Greer A. Duncan; and delivered to the Navy 2 July 1946 for layup in the San Diego Reserve Fleet.


During her period of inactivation, Isle Royale served as headquarters ship for the San Diego Subgroup, Pacific Reserve Fleet. She was designated to replace Hamul in the active fleet, and commissioned at Long Beach 9 June 1962, taking Hamul's officers and men as that ship decommissioned. After shakedown Isle Royale moved to Long Beach to begin her services to Pacific Fleet destroyers, supplying them with parts and vital repair facilities.


The tender sailed for Pearl Harbor 8 February 1963 and for the next seven months served the destroyers roaming the Pacific on their vital peace-keeping mission. She re; turned to Long Beach from this deployment 11 September 1963, and conducted training operations in California waters until June 1964. The ship then got underway again for Pearl Harbor, where she operated until 30 October. She returned to Long Beach 5 November where she operated until departing 3 August 1965 for a scheduled 6-month mid-Pacific cruise. However, upon arriving Pearl Harbor, she received orders to proceed on to the Philippines where she tended ships of the 7th Fleet fighting in Vietnam.


Isle Royale returned to Long Beach 5 March 1966 and operated along the West Coast until sailing again for the Far East 16 September. She remained in the Orient operating primarily out of Subic Bay tending the destroyers of the 7th Fleet until her return to Long Beach 12 April 1967. Thereafter Isle Royale operated in waters off southern California preparing for future action.


[Note: The above USS ISLE ROYALE (AD-29) history may, or may not, contain text provided by crew members of the USS ISLE ROYALE (AD-29), or by other non-crew members, and text from the Dictionary of American Naval Fighting Ships]