For RATING SHIRTS - Click on your Rating Abbreviation below: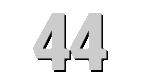 U.S.S. CALIFORNIA
(BB-44)

GOLDEN BEAR
Click to view crew list
BB-44 USS CALIFORNIA
The United States Navy brought USS California into service with her commission in August 1921. For the next couple of decades, the ship worked throughout the Pacific area. She often acted as flagship during this time. In 1925, she was part of the major naval visit to Australia and New Zealand. In 1940, she reported, along with much of the Pacific fleet, to Pearl Harbor.
On December 7, 1941, USS California was in port when the Japanese struck Pearl Harbor. The ship sustained heavy damage from bombs and torpedoes. Within a few days, she was at the bottom of the harbor. For the next couple of years, the Navy worked to salvage and modernize her. She didn't come out of dry dock until January of 1944. She was there for the invasions of Saipan, Guam, and Tinian during the summer of 1944. As autumn arrived, she participated in the invasion of Leyte and the Battle of Surigao Strait. The opening of 1945 brought USS California into action at Lingayen Gulf. However, on January 6, she sustained damaged from a kamikaze plan. After repairs, she returned to action in June 1945 to help finish the Okinawa campaign. After the war, the Navy decommissioned her in February 1947 and sold her for scrap in 1959.
BB-44 Deployments - Major Events
Add a BB-44 Shellback Initiation
Add a BB-44 Deployment - Major Event
Month
Year
to
Month
Year
Deployment / Event
OCT
1916
-
Keel Date: 25 OCT 1916
at Mare Island Naval Shipyard Vallejo CA
NOV
1919
-
Launch Date: 20 NOV 1919
AUG
1921
-
Commissioned: 10 AUG 1921
SEP
1941
-
Shellback Initiation - 8 SEP 1941 - Pacific Ocean
DEC
1941
-
JAN
1942
Middle Pacific
JAN
1943
-
DEC
1944
South pacific
FEB
1943
-
Shellback Initiation - 3 FEB 1943 - Pacific Ocean
AUG
1944
-
Shellback Initiation - 24 AUG 1944 - Pacific Ocean
JAN
1945
-
JAN
1945
On 1/6/45. Jackie Wyatt was killed in action and buried at sea.
JAN
1945
-
JAN
1946
West Africa
JUL
1945
-
JAN
1946
West Africa
FEB
1947
-
Decommissioned: 14 FEB 1947
JAN
1978
-
JAN
1984
North Atlantic
BB-44 General Specifications
Class: Tennessee-class battleship
Complement: 57 Officers and 1026 Enlisted
Displacement: 32300 tons
Length: 624.5 feet
Beam: 97.3 feet
Draft: 30.3 feet
Final Disposition: Sold for scrap 10 July 1959