For RATING SHIRTS - Click on your Rating Abbreviation below: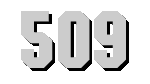 U.S.S. ADROIT
(MSO-509)


Click to view crew list
USS ADROIT (MSO-509) - an Acme-class minesweeper
In Commission 1957 to 1991
MSO-509 Deployments - Major Events
Add a MSO-509 Shellback Initiation
Add a MSO-509 Deployment - Major Event
Month
Year
to
Month
Year
Deployment / Event
NOV
1954
-
Keel Date: 18 NOV 1954
AUG
1955
-
Launch Date: 20 AUG 1955
MAR
1957
-
Commissioned: 4 MAR 1957
SEP
1973
-
SEP
1973
Home port changed to Newport RI
AUG
1977
-
AUG
1977
Home port changed to Portsmouth NH
MAY
1990
-
OCT
1991
Desert Storm
JAN
1991
-
JUN
1991
Desert Storm
DEC
1991
-
Decommissioned: 12 DEC 1991
MSO-509 General Specifications
Complement: 78 Officers and Enlisted
Displacement: 775 tons
Length: 172 feet 11.5 inches
Beam: 35 feet 1.25 inches
Draft: 10 feet 4 in
Flank Speed: 15 knots
USS ADROIT (MSO-509)
The second Adroit (MSO-509) was laid down on 18 November 1954 at Boothbay Harbor Maine by Frank L. Sample Jr. Inc. as AM-509; redesignated MSO 509 on 7 February 1955 named Adroit on 17 May 1955; launched on 20 August 1955; sponsored by Mrs. Alice G. Olsen the wife of Capt. Eliot Olsen and commissioned on 4 March 1957 Lt. Comdr. J. G. Nemetz in command.

Following commissioning Adroit completed fitting out and then moved south to Charleston S.C. From that port she conducted shakedown training in the West Indies and in the local operating area. The minesweeper then began a period of almost 17 years of service with the Atlantic Fleet Mine Force. During that time she provided services for several Navy organizations most notably the Naval Mine Defense Laboratory (after 1971 the Naval Coastal Systems Laboratory) at Panama City Fla. the Naval Ordnance Laboratory Test Facility at Ft. Lauderdale Fla. and the Mine Warfare School at Charleston S.C. In addition Adroit participated in Gordon Cooper's Project "Mercury " space shot in May 1963 and helped the Naval Oceanographic Office to conduct a test in March of 1970. The minesweeper also made occasional deployments to both the Mediterranean tea and the West Indies. During her tour of duty with the 6th Fleet in the summer of 1958 she earned the Armed Forces Expeditionary Medal as a result of service off the coast of strife-torn Lebanon. For the most part however normal operations such as exercises and goodwill port visits occupied her time overseas. While serving in home waters she concentrated on type training independent ship's exercises regular overhauls and repair periods.

The character of Adroit's Navy career changed significantly midway through 1973. That summer she received word of her reassignment to naval reserve training duty and of a change of home ports from Charleston to Newport R.I. She departed Charleston on 24 September and arrived in Newport on the 28th. The minesweeper spent the remainder of her Navy career training naval reservists. She operated along the east coast participating in a number of exercises most frequently independent ship's exercises and amphibious assault training. In August of 1977 her base was changed to Portsmouth N.H. whence she operated for more than Tour years. Early in October of 1981 Adroit changed home ports once again from Portsmouth N.H. to Little Creek Va. As of December of 1987 she was still operating from the Naval Amphibious Base Little Creek Va.


[Note: The above USS ADROIT (MSO-509) history may or may not contain text provided by crew members of the USS ADROIT (MSO-509) or by other non-crew members and text from the Dictionary of American Naval Fighting Ships]