For US NAVY RATING SHIRTS - Click on your Rating Abbreviation below:
Click on your Rating abbreviation above: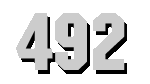 U.S.S. PLEDGE
(MSO-492)

FIRST TO BE THERE SECOND TO NONE.
Click to view crew list
USS PLEDGE (MSO-492) - an Aggressive-class minesweeper
In Commission 1956 to 1994
MSO-492 Deployments - Major Events
Add a MSO-492 Shellback Initiation
Add a MSO-492 Deployment - Major Event
Month
Year
to
Month
Year
Deployment / Event
JUN
1954
Keel Date: 24 JUN 1954
JUL
1955
Launch Date: 20 JUL 1955
APR
1956
Commissioned: 20 APR 1956
JUL
1963
-
APR
1964
West Pac-Viet Nam
MAY
1965
-
FEB
1967
West Pac-Viet Nam
FEB
1967
-
JAN
1968
West Pac-Viet Nam
MAY
1967
-
JAN
1968
West Pac-Viet Nam
MAR
1969
-
OCT
1969
west Pac Vietnam
MAR
1971
-
OCT
1972
West Pac
JAN
1994
Decommissioned: 31 JAN 1994
MSO-492 General Specifications
Complement: 74 Officers and Enlisted
Displacement: 775 tons
Length: 172 feet
Beam: 36 feet
Draft: 10 feet
Flank Speed: 15 knots
USS PLEDGE (MSO-492)
The second Pledge (MSO-492) a minesweeper was laid down on 24 June 1954 by the J. M. Martinac Shipbuilding Corp. Tacoma Wash. launched 20 July 1955 sponsored by Mrs. T. F. Uitsch and commissioned 20 April 1956 Lt. Thomas D. Pfundstein in command.
After sea trials Pledge joined her sister ships at Long Beach Cal. 25 May 1956. Following training from July 1956 to February 1957 she operated in WESTPAC March to September 1957. She underwent modification from October 1957 to March 1958.
Deployed to WESTPAC 24 August 1961 she visited Bangkok Thailand in November and Saigon Vietnam in December. In early 1962 she participated in special training operations at Da Nang Vietnam until her departure 17 February. Her deployment to WESTPAC 12 August 1963 included exercises with South Korean ships in October and Nationalist Chinese ships in November. On her next assignment to WESTPAC 13 August 1965 She performed coastal surveillance duties off the Republic of Vietnam from 18 October to 16 November 1965 and from 18 December into early 1966.
Pledge was decommissioned and stricken 31 January 1994 Pledge was sold to Taiwan on 8 March of that year.


[Note: The above USS PLEDGE (MSO-492) history may or may not contain text provided by crew members of the USS PLEDGE (MSO-492) or by other non-crew members and text from the Dictionary of American Naval Fighting Ships]