For RATING SHIRTS - Click on your Rating Abbreviation below:
Click on your Rating abbreviation above: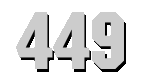 U.S.S. IMPERVIOUS
(MSO-449)

WOODEN SHIPS IRON MEN.
WHERE THE FLEETS GOING WE HAVE BEEN
Click to view crew list
USS IMPERVIOUS (MSO-449) - an Aggressive class minesweeper
In Commission 1954 to 1991
MSO-449 Deployments - Major Events
Add a MSO-449 Shellback Initiation
Add a MSO-449 Deployment - Major Event
Month
Year
to
Month
Year
Deployment / Event
NOV
1951
-
Keel Date: 18 NOV 1951
at Martinolich Shipbuilding Co. San Diego CA
AUG
1952
-
Launch Date: 29 AUG 1952
JUL
1954
-
Commissioned: 15 JUL 1954
APR
1962
-
NOV
1962
West Pac-Viet Nam
SEP
1964
-
SEP
1964
West Pac-Viet Nam
APR
1966
-
SEP
1966
West Pac-Viet Nam
APR
1966
-
SEP
1966
West Pac-Viet Nam
JAN
1971
-
DEC
1972
West Pac-Viet Nam
JAN
1972
-
DEC
1972
West Pac-Viet Nam
FEB
1973
-
JUL
1973
West Pac-Viet Nam
FEB
1973
-
JUL
1973
Operation Endsweep - Sweeping harbors in North Vietnam
MAR
1974
-
JUN
1974
Change of Homeport from Guam to Mayport FL
APR
1974
-
APR
1974
Panama Canal
JUN
1974
-
JUN
1974
Entered Reserve Trainer Status
JAN
1991
-
JUN
1991
Desert Storm
DEC
1991
-
Decommissioned: 12 DEC 1991
MSO-449 General Specifications
Class: Aggressive class minesweeper
Complement: 74 Officers and Enlisted
Displacement: 620 tons
Length: 172 feet
Beam: 36 feet
Draft: 10 feet
Final Disposition: Scrapped 4 December 2000
USS IMPERVIOUS (MSO-449)
Impervious (AM-449) was launched by Martinolich Shipbuilding Co., San Diego, Calif., 29 August 1952 ; sponsored by Miss Mary Lin Moore; and commissioned 15 July 1954, Lt. Comdr. A. T. Ford in command.


Following shakedown and mine warfare training off the California coast, Impervious was reclassified MSO-449 on 7 February 1955. She sailed 1 July with her division for duty in the Far East with the 7th Fleet, arriving Sasebo via Pearl Harbor 5 August. During this deployment, she operated with ships of the Republic of Korea Navy and visited Taiwan before returning to her home port, Long Beach, 15 February 1956. During the next two years she operated out of Long Beach.


Impervious sailed for her second 7th Fleet deployment 3 January 1958, and during the next 6 months trained in Japanese waters. She also helped train Nationalist Chinese crews during April and May, preparing them to help to preserve the freedom and independence of Taiwan. The minesweeper returned to Long Beach 15 July 1958, and during September took part in a giant amphibious exercise off Camp Pendelton, Calif.


In April 1959 Impervious interrupted her regular training schedule to take part in a joint mine warfare exercise with Canadian ships, and spent the rest of the year on training exercises in California waters. In early 1960 the ship prepared for another deployment to the Far Bast, sailing 3 May for Japan. During August she participated in maneuvers with Korean and Nationalist Chinese ships, and in October Impervious operated with units of the Philippine Navy in similar operations off Corregidor. She sailed via Guam and Pearl Harbor to Long Beach, arriving 16 November.


The ship spent 1961 and early 1962 on important readiness operations, visiting several West Coast ports, and sailed again for 7th Fleet duty 7 April 1962. After training in the Philippines the minesweeper spent part of July on patrol with Vietnamese Naval units off Danang, and the Navy supported the South Vietnamese people in their fight for freedom. She visited Hong Kong and Yokosuka before arriving Pearl Harbor 8 September 1962. During October and November, Impervious took part in atomic tests at Johnson Island, and arrived Long Beach 21 November.


In March 1963 the ship took part in another large amphibious operation, "Steelgate", then worked out of Long Beach before again joining Canadian ships for mine warfare exercises off British Columbia in November. She got underway for the western Pacific again 8 May 1964, and after stopping at various islands moved to the coast of South Vietnam in September for special operations supporting the American Advisory unit. After mine exercises off the Philippines she returned Long Beach 7 December 1964. The following 12 months were spent in tactics and exercises along the coast of southern California, overhaul at Los Angeles, and readiness operations to prepare her for another Far Eastern deployment assisting Allied forces to defend freedom in Southeast Asia.


[Note: The above USS IMPERVIOUS (MSO-449) history may, or may not, contain text provided by crew members of the USS IMPERVIOUS (MSO-449), or by other non-crew members, and text from the Dictionary of American Naval Fighting Ships]