For RATING SHIRTS - Click on your Rating Abbreviation below:
Click on your Rating abbreviation above: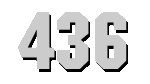 U.S.S. ENERGY
(MSO-436)

ROBUR NOSTRUM IN NOMINE NOSTRO
Click to view crew list
USS ENERGY (MSO-436) - an Aggressive class minesweeper
In Commission 1954 to 1977
MSO-436 Deployments - Major Events
Add a MSO-436 Shellback Initiation
Add a MSO-436 Deployment - Major Event
Month
Year
to
Month
Year
Deployment / Event
MAR
1952
-
Keel Date: 3 MAR 1952
FEB
1953
-
Launch Date: 13 FEB 1953
JUL
1954
-
Commissioned: 16 JUL 1954
JUL
1962
-
FEB
1963
West Pac
MAY
1964
-
OCT
1965
Golden Dragon initiation 6 June 1964
MAY
1964
-
OCT
1964
West Pac
MAY
1964
-
OCT
1965
West Pac-Viet Nam
JUN
1964
-
Shellback Initiation - 6 JUN 1964 - Pacific Ocean
JAN
1965
-
JAN
1967
West Pac-Viet Nam
JAN
1966
-
JAN
1967
West Pac
JAN
1966
-
DEC
1968
West Pac-Viet Nam
APR
1966
-
MAR
1967
West Pac-Viet Nam
MAY
1966
-
MAY
1967
West Pac-Viet Nam
OCT
1967
-
APR
1968
West Pac-Viet Nam
JUL
1970
-
AUG
1971
West Pac-Viet Nam
JUL
1977
-
Decommissioned: 5 JUL 1977
MSO-436 General Specifications
Class: Aggressive-class minesweeper
Complement: 74 Officers and Enlisted
Displacement: 620 tons
Length: 172 feet
Beam: 36 feet
Draft: 10 feet
Final Disposition: Sold for scrapping 8 July 1977
USS ENERGY (MSO-436)
The second Energy (AM-436) was launched 13 February 1953 by J. M. Martinac Shipbuilding Co., Tacoma, Wash.; sponsored by Mrs. A. M. Baughman; and commissioned 16 July 1954, Lieutenant Commander F. H. Sonntag in command. She was reclassified MSO-436, 7 February 1955.


Energy arrived at Long Beach, her home port, 3 August 1954, and began training along the west coast with the ships of her division. On 4 January 1956, she sailed for her first tour of duty in the western Pacific, taking part in a large-scale exercise off Iwo Jima, and training with ships of the Republic of Korea and China. Returning to her home port 15 June, she cruised along the west coast during the next year, conducting sonar tests and serving as a schoolship for officers of the Thailand navy.


During her second deployment to the Far East, from 2 June 1958 to 6 January 1959, Energy stood by at Taiwan during the crisis brought on by renewed Communist shelling of Quemoy and Matsu, and again exercised with Chinese minesweepers. Specialized mine warfare exercises and general training with the fleet, along with visits to various west ports, were conducted through the summer of 1960. For the remainder of the year Energy served with the 7th Fleet in Far East waters.


[Note: The above USS ENERGY (MSO-436) history may, or may not, contain text provided by crew members of the USS ENERGY (MSO-436), or by other non-crew members, and text from the Dictionary of American Naval Fighting Ships]