For RATING SHIRTS - Click on your Rating Abbreviation below: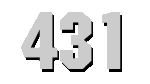 U.S.S. DOMINANT
(MSO-431)


Click to view crew list
USS DOMINANT (MSO-431) - an Agile-class minesweeper
In Commission 1954 to 1982
MSO-431 Deployments - Major Events
MSO-431 General Specifications
Complement: 74 Officers and Enlisted
Displacement: 620 tons
Length: 172 feet
Beam: 36 feet
Draft: 10 feet
Flank Speed: 15 knots
USS DOMINANT (MSO-431)
The second Dominant (AM-431) was launched 5 November 1953 by C. Hiltebrant Dry Dock Co., Kingston, N.Y.; sponsored by Mrs. Belle S. Hiltebrant; and commissioned 8 November 1954, Lieutenant Samuel F. McMurray in command.


After shakedown training out of Key West, Fla., during which time the ocean minesweepers' designation was changed to MSO-431 on 7 February 1955, Dominant reported to her home port, Charleston, S.C., 10 November 1955 for duty with Mine Force, Atlantic. Assigned to Mine Division 43, the minesweeper spent the next four years conducting deployments to Europe for operations and exercises with North Atltantic Treaty Organization (NATO) navies, providing services for the Mine Defense Laboratory in Panama City, Fla., and supporting amphibious and other fleet exercises off the east coast and in the West Indies.


Dominant first deployed to Europe soon after arriving at Charleston (04 January - 11 June 1956) and followed that a Mediterranean deployment the next year (1 May - 2 October 1957), a northern European deployment that included a cruise to Danish and German ports in the Baltic (12 May - 30 September 1958), another Mediterranean deployment (27 April - 27 August 1959) before returning to her new home port at Little Creek, Va.


After her shift to the Norfolk area, Dominant reported to Commander, Operational Test and Evaluation Force, to provide towing, recovery and other services for Bureau of Ships projects. These duties were again interspersed with deployments, including the West Indies (23 January - 4 May 1961, 30 October 1961 - 17 January 1962, 17 June - 25 September 1964, 4 October - 16 December 1965), the Mediterranean (20 July 1962 - 12 February 1963; 7 February - 16 July 1965) as well as amphibious and other fleet operations off South Carolina. The minesweeper also provided contingency services for the National Aeronautics and Space Administration (NASA) off Bermuda in April 1963.


Dominant continued the same pattern of activities through the end of the decade, with one more Mediterranean deployment (3 November 1966 - 14 May 1967), an exercise with Columbian and Venezualan naval forces (9 May - 10 June 1968), an additional NATO exercise off Halifax, Nova Scotia (Exercise Silver Tower 9 - 27 September 1968) and an extensive modernization period at the Old Dominion Shipyard at Norfolk starting in early 1969.


After the minesweeper shifted to the newly reorganized Mine Division 23 in April 1971, Dominant changed status again to become a Naval Reserve Training (NRT) ship on 1 July 1971, joining Mine Squadron 12 with three other minesweepers that same day. Her designation was later changed to a Naval Reserve Force (NRF) ship. The minesweeper also changed home port to St. Petersberg, Fla., on 20 August and began training her complement of reserve crews one weekend a month and for two-weeks of annual training. Although reserve training duties generally kept the minesweeper in Florida waters, Dominant occassionally sailed to South Carolina or Virginia for overhaul or for minesweeping exercises and periodically conducted search and rescue sweeps for crashed aircraft or lost helicopters.


On 1 July 1977 Dominant shifted home port again to Perth Amboy, New Jersey, where her crew conducted a cross-deck transfer with minesweeper Exultant (MSO-441). The minesweeper operated out of Perth Amboy for the next five years, training local reserve crews and periodically conducting exercises up and down the east coast (ranging from Rhode Island to South Carolina). During one cruise in June 1979, Dominant assisted stricken yacht That Boat south of Shinnecock Inlet, Long Island, providing aid to the sinking vessel until the Coast Guard arrived on the scene. Her next significant deployment took place in early June 1980, when the minesweeper sailed to the Straits of Florida, whose waters were flooded with Cuban refugees. During her week-long stay (5-11 June) Dominant rescued refugees from several over-crowded and sinking small craft. At one point the minesweeper was challanged by a Cuban gunboat, which demanded the return of a specific refugee, but Dominant correctly refused the outrageous demand.


The minesweeper made one more West Indies deployment (2 June - 20 July) before commencing deactivation procedures. Dominant decommissioned at Charleston on 1 October 1982 and was struck from the Navy List that same day. She was then sold for scrap to Wayne Hobbs of Huntington Beach, Calif., on 7 December 1983.


[Note: The above USS DOMINANT (MSO-431) history may, or may not, contain text provided by crew members of the USS DOMINANT (MSO-431), or by other non-crew members, and text from the Dictionary of American Naval Fighting Ships]