For RATING SHIRTS - Click on your Rating Abbreviation below:
Click on your Rating abbreviation above: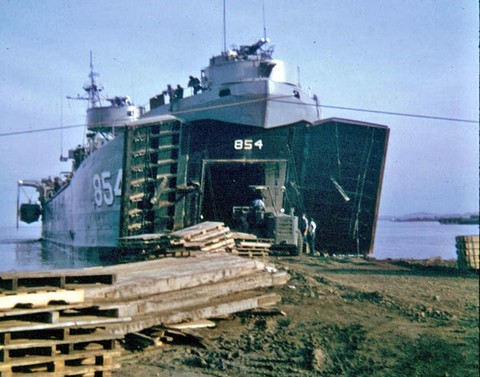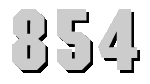 U.S.S. KEMPER COUNTY
(LST-854)

NO TASK TOO TOUGH NO JOB TOO ROUGH
Click to view crew list
USS KEMPER COUNTY (LST-854 ) - a LST-542-class tank landing ship
In Commission 1944 to 1955
LST-854 Deployments - Major Events
LST-854 General Specifications
Class: LST-542-class tank landing ship
Displacement: 1490 tons
Length: 328 feet
Beam: 50 feet
Draft: Loaded - 8' FWD - 14' AFT
Flank Speed: 10 Knots
Final Disposition: Transferred to Barbados July 1975
USS KEMPER COUNTY (LST-854)
LST-854 was laid down on 30 August 1944 at Seneca, III., by the Chicago Bridge & Iron Co.; launched on 20 November 1944; sponsored by Mrs. M. A. Menkol; and commissioned on 14 December 1944, Lt. E. J. Robeson in command.


During World War II, LST-854 was assigned to the Asiatic-Pacific theater and participated in the assault and occupation of Okinawa Gunto from April through June 1945. Following the war, the ship performed occupation duty in the Far East and saw service in China until early March 1949. She was decommissioned on 21 October 1949 and was recommissioned on 20 November 1950 and performed extensive service during the Korean War. On 1 July 1955, she was redesignated Kemper County (LST-854) (g.v.) after a county in Mississippi.


Continuing operations with the Pacific Fleet following the war, Kemper County participated in the support of the Republic of Vietnam commencing in 1965 until she was decommissioned once again on 28 May 1969.


LST-854 earned one battle star for World War II service, five for the Korean War, and one award of the Navy Unit Commendation and five battle stars for the Vietnam War.


[Note: The above USS KEMPER COUNTY (LST-854) history may, or may not, contain text provided by crew members of the USS KEMPER COUNTY (LST-854), or by other non-crew members, and text from the Dictionary of American Naval Fighting Ships]