For RATING SHIRTS - Click on your Rating Abbreviation below:
Click on your Rating abbreviation above: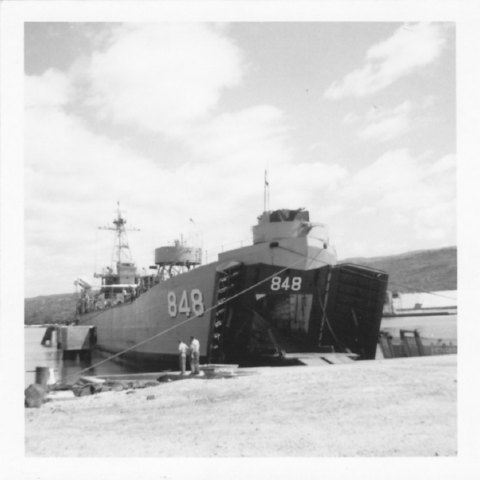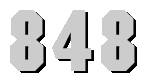 U.S.S. JEROME COUNTY
(LST-848)


Click to view crew list
USS JEROME COUNTY (LST-848 ) - a LST-542-class tank landing ship
In Commission 1945 to 1946
LST-848 Deployments - Major Events
Add a LST-848 Shellback Initiation
Add a LST-848 Deployment - Major Event
Month
Year
to
Month
Year
Deployment / Event
NOV
1944
-
Keel Date: 6 NOV 1944
at American Bridge Company Ambridge PA
DEC
1944
-
Launch Date: 21 DEC 1944
JAN
1945
-
Commissioned: 20 JAN 1945
FEB
1945
-
FEB
1946
West Pac
JUN
1945
-
JUN
1945
Assault and Occupation of Okinawa Gunto
MAY
1960
-
SEP
1960
Mid PAC missle Support Ops
JAN
1962
-
AUG
1962
Mid PAC Operation Dominic Nuclear tests support
FEB
1965
-
JUL
1965
Mid Pac Hawaii/Op Sailor Hat
AUG
1965
-
DEC
1965
West Pac-Viet Nam
MAR
1966
-
OCT
1966
West Pac-Viet Nam
SEP
1967
-
Shellback Initiation - 15 SEP 1967 - Pacific Ocean
SEP
1967
-
APR
1968
West Pac-Viet Nam
APR
1970
-
Decommissioned: 1 APR 1970
LST-848 General Specifications
Class: LST-542-class tank landing ship
Displacement: 1490 tons
Length: 328 feet
Beam: 50 feet
Draft: Loaded - 8' FWD - 14' AFT
Flank Speed: 12 knots
USS JEROME COUNTY (LST-848)
LST-848 was laid down by the American Bridge Co. Ambridge Pa. 6 November 1944; launched 21 December; sponsored by Mrs. F. D. Porter; and commissioned 20 January 1945 Lt. R. P. Bentley in command.
Following shakedown off Florida LST-848 departed New Orleans 24 February for the Pacific. After touching Balboa C.Z. and West Coast ports she proceeded to Hawaii arriving Kalua Harbor 9 April. For the next 6 weeks she engaged in amphibious exercises in the Hawaiian Islands before sailing to the Marianas.
Arriving Guam 11 June LST-848 shuttled troops and equipment from the Marianas to Okinawa for the duration of World War II. When Japan accepted Allied peace terms thereby ending the war the landing ship was assigned to transport occupation forces in the Far East. Operating between the Philippines and Japan LST-848 carried troops vehicles and cargo to support American forces in the Pacific.
She departed Japan in early December and after stays at Saipan and Pearl Harbor arrived San Francisco 11 February 1946. Following operations along the West Coast she sailed to Astoria Oreg. early in April and decommissioned at Vancouver Wash. 10 August 1946. While berthed with the Columbia River group Pacific Reserve Fleet LST-848 was named Jerome County 1 July 1955.
Jerome County recommissioned 7 December 1959 Lt. Kenneth H. Ruecker in command; then completed a shakedown along the Pacific coast. On 14 May 1960 she departed San Pedro for mid-Pacific missile operations out of Midway Island. After 5 months in support of the U.S. missile program she returned San Diego late October.
During 1961 Jerome County participated in amphibious training exercises along the California coast; then on 12 January 1962 she sailed for the mid-Pacific. Assigned to Operation "Dominic " she performed weather studies charting and communications during the U.S. nuclear tests of that year. The veteran LST returned San Diego 18 August to resume amphibious training exercises.
From August 1962 until August 1965 Jerome County usually operated along the West Coast in addition to two mid-Pacific deployments. Following the increased American commitment to assist the South Vietnamese government in their struggle against Communist aggression Jerome County sailed for Southeast Asia 10 August 1965. Arriving Chu Lai South Vietnam 11 September she supported U.S. operations in Asia for the next 3 months. The landing ship returned San Diego 22 December.
Jerome County sailed again for the Far East 3 March 1966 and arrived Da Nang South Vietnam 8 April. She unloaded her cargo and continued shuttling supplies ammunition and equipment in and out of the war zone until departing Subic Bay 1 September for home. She arrived San Diego 13 October and operated along the West Coast for the remainder of the year and into 1967 preparing for future action.


[Note: The above USS JEROME COUNTY (LST-848) history may or may not contain text provided by crew members of the USS JEROME COUNTY (LST-848) or by other non-crew members and text from the Dictionary of American Naval Fighting Ships]