Click on your Rating abbreviation above: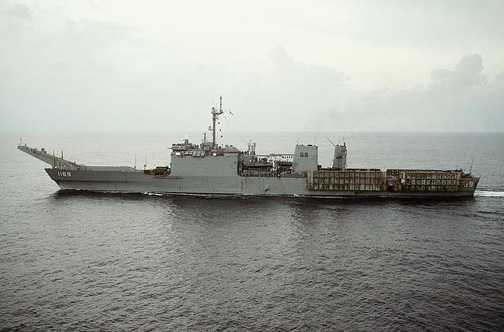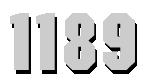 U.S.S. SAN BERNANDINO
(LST-1189)

ANYTHING ANYTIME ANYPLACE
Click to view crew list
USS SAN BERNANDINO (LST-1189 ) - a Newport-class tank landing ship
In Commission 1971 to 1995
LST-1189 Deployments - Major Events
Add a LST-1189 Shellback Initiation
Add a LST-1189 Deployment - Major Event
Month
Year
to
Month
Year
Deployment / Event
JUL
1969
Keel Date: 12 JUL 1969
at National Steel and Shipbuilding Company San Diego CA
MAR
1970
Launch Date: 28 MAR 1970
MAR
1971
Commissioned: 27 MAR 1971
JAN
1972
-
AUG
1973
West Pac-Viet Nam
JUN
1972
-
Shellback Initiation - 18 JUN 1972 - Pacific Ocean
JUN
1972
-
Shellback Initiation - 18 JUN 1972 - Pacific Ocean
DEC
1972
-
DEC
1972
West Pac-Viet Nam
JAN
1973
-
JAN
1973
West Pac-Viet Nam
FEB
1973
-
FEB
1973
West Pac-Viet Nam
MAR
1974
-
Shellback Initiation - 4 MAR 1974 - Pacific Ocean
MAY
1978
-
Shellback Initiation - 13 MAY 1978 - Pacific Ocean
JAN
1979
-
AUG
1980
Mediterranean-Indian Ocean-Persian Gulf
MAY
1980
-
Shellback Initiation - 3 MAY 1980 - Indian Ocean
JAN
1988
-
JAN
1989
West Pac
JUL
1988
-
Shellback Initiation - 8 JUL 1988 - Pacific Ocean
JUL
1988
-
Shellback Initiation - 8 JUL 1988 - Indian Ocean
FEB
1990
-
JUN
1990
West Pac-Indian Ocean-Persian Gulf
SEP
1995
Decommissioned: 30 SEP 1995
LST-1189 General Specifications
Class: Newport-class tank landing ship
Named for: San Bernardino
Complement: 14 Officers and 241 Enlisted
Displacement: 5190 tons
Length: 523 feet 3 inches
Beam: 69 feet 9.5 inches
Flank Speed: 20 knots
Final Disposition: Decommissioned and transferred to Chile 30 September 1995
USS SAN BERNANDINO (LST-1189)
San Bernardino (LST-1189) was laid down on 12 July 1969 by National Steel and Shipbuilding Co. San Diego Calif. Iaunched on 28 March 1970; sponsored by Mrs. Walter H. Baumberger wife of Vice Admiral Baumberger; and commissioned at the Long Beach Naval Shipyard on 27 March 1971 Comdr. Francis L. Roach in command.

Assigned to Amphibious Squadron 3 Amphibious Force Pacific Fleet the new tank landing ship got underway from Long Beach on 7 April 1971 and reached her home port San Diego the next day. For the remainder of 1971 she operated along the coast of California conducting shakedown and various training exercises prior to commencing normal operations with the fleet.

San Bernardino opened 1972 by escorting four Indonesian MSO's from the United States to Pearl Harbor Hawaii. She returned to San Diego via Acapulco Mexico on 9 February. Until the beginning of April she sailed the coast of California. On 3 April she departed for Pearl Harbor and an amphibious exercise in the Hawaiian Islands. She completed the exercise on 14 April and after three days in Pearl Harbor weighed anchor for Long Beach on the 17th. After offloading marines at Long Beach on the 22d she returned to San Diego.

She remained in San Diego until 7 June when she departed on a voyage to South America. The tank landing ship visited Valparaiso Chile Callao Peru and Rodman C.Z. before returning to San Diego on 17 July. San Bernardino conducted refresher training in late July and early August and participated in another amphibious exercise in late August.

After a month of preparation San Bernardino departed San Diego on 21 September to deploy to the western Pacific. She arrived in Subic Bay R.P. on 19 October participated in ZAMEX 9-72 on the 23d and 24th and put to sea on the 27th. On the next day she joined the Amphibious Ready Group in the Gulf of Tonkin ancl remained there until 14 November when she sailed for Keelung Taiwan. Following a return voyage to Subic Bay she rejoined the Amphibious Ready Group in the Gulf of Tonkin on 15 December. Two days later she was detached to assist Asheville (PG-84) and Tacoma (PG-92) to Subic Bay. Arriving on 19 December she departed the same day bound for Hong Kong. She returned to Subic Bay on the 29th and remained in port for the rest of the year.

San Bernardino's deployment to the 7th Fleet continued until mid-April 1973. At that time she sailed east to the United States arriving at San Diego on the 29th. She remained on the west coast either in port at San Diego or cruising the coast for the rest of 1973. San Bernardino spent the first five months of 1974 in port at San Diego. In early June she sailed west again stopping at Pearl Harbor Hawaii; Suva Harbor Fiji and Brisbane Australia. As of 30 June 1974 San Bernardino is in transit between Brisbane and Subic Bay.

San Bernardino earned one battle star for service in the Vietnam War.


[Note: The above USS SAN BERNANDINO (LST-1189) history may or may not contain text provided by crew members of the USS SAN BERNANDINO (LST-1189) or by other non-crew members and text from the Dictionary of American Naval Fighting Ships]