For US NAVY RATING SHIRTS - Click on your Rating Abbreviation below: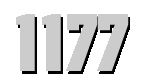 U.S.S. LORAIN COUNTY
(LST-1177)

NE PLUS ULTRA
Click to view crew list
USS LORAIN COUNTY (LST-1177 ) - a De Soto County-class tank landing ship
In Commission 1958 to 1972
LST-1177 Deployments - Major Events
Add a LST-1177 Shellback Initiation
Add a LST-1177 Deployment - Major Event
Month
Year
to
Month
Year
Deployment / Event
AUG
1956
-
Keel Date: 9 AUG 1956
at American Ship Building Company Lorain OH
JUN
1957
-
Launch Date: 22 JUN 1957
OCT
1958
-
Commissioned: 3 OCT 1958
AUG
1959
-
FEB
1960
Mediterranean
OCT
1962
-
DEC
1962
Cuban Missle Blockade
OCT
1962
-
OCT
1962
Guantanamo Bay
APR
1963
-
JUL
1963
Caribbean
DEC
1964
-
OCT
1966
Caribbean
AUG
1965
-
Shellback Initiation - 18 AUG 1965 - Atlantic Ocean
APR
1967
-
MAY
1967
Mediterranean
JAN
1969
-
FEB
1969
Caribbean
OCT
1970
-
Shellback Initiation - 1 OCT 1970 - Atlantic Ocean
JAN
1971
-
JAN
1971
decommission
SEP
1972
-
Decommissioned: 1 SEP 1972
LST-1177 General Specifications
Class: De Soto County-class tank landing ship
Named for: Lorain County
Complement: 170 Officers and Enlisted
Displacement: 3560 tons
Length: 446 feet
Beam: 62 feet
Flank Speed: 17 knots
Final Disposition: Scrapped October 2002
USS LORAIN COUNTY (LST-1177)
Lorain County ( LST-1177) was laid down 9 August 1956 by the American Shipbuilding Co. Lorain Ohio launched 22 June 1957; sponsored by Mrs. Albert D. Baumhart Jr. wife of Gongressman Baumhart of Ohio and commissioned at New Orleans 3 October 1958 Lt. Comdr. Robert E. Du Bois in command.
This larger air-conditioned and even more versatile version of the World War II Landing Ship Tank con ducted its shakedown out of Little Creek Va. and in January 1969 joined PhibRon 6 for the first of many landing exercises on Onslow Beach N.C. On 31 July her squadron steamed from Morehead City N.C. with marines embarked for Mediterranean deployment with the 6th Fleet. Returning to Little Creek 10 February 1961 she concentrated on training with marines
Each year she served several months with the Carib bean Ready Squadron. Such training proved its value during the 1962 Cuban missile crisis when fully loaded Lorain County remained on standby in the Caribbean from 22 October to 16 December. Castro's revolutionary pronouncements and his act of shutting off the Guan tanamo water supply prevented any true relaxation of tension in the area and in June 1965. Lorain Courty carried a marine heavy artillery company to Guantanamo.
Her Caribbean training in 1966 was highlighted by a visit to Aruba Netherlands West Indies with PhibRon 4. 1967 saw further Caribbean training and landing exer cises and deployment to the Mediterranean from 30 March to 24 May. After further operations in the Caribbean in early 1968 Lorain County began overhaul at Norfolk on 24 June. On 2 December she left the yard and prepared for refresher training into 1969.


[Note: The above USS LORAIN COUNTY (LST-1177) history may or may not contain text provided by crew members of the USS LORAIN COUNTY (LST-1177) or by other non-crew members and text from the Dictionary of American Naval Fighting Ships]