Click on your Rating abbreviation above: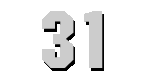 U.S.S. POINT DEFIANCE
(LSD-31)

BEACH OR BAR -- NONE TOO FAR
Click to view crew list
The USS POINT DEFIANCE (LSD-31), a Thomaston-class dock landing ship, was commissioned on 31 MAR 1955. USS POINT DEFIANCE was built in Pascagoula, Mississippi and, after fit out and shake down, moved through the Panama Canal to take up station at Long Beach, California. She began a carrer of Western Pacific deployments, punctuated by special operations. POINT DEFIANCE fired research rockers in 1958, was in theater during the 1962 Cuban Missile Blockade, and in 1963 carried the bathyscaphe Trieste from San Diego Boston. POINT DEFIANCE deployment destination after 1963 was Vietnam. The mid-1970s brought a return to the peace time routine of "West Pac", state-side maintenance and training that comprises the career of a West Coast "Amphib". USS POINT DEFIANCE served her country for 28 years, 5 months and 30 days, until decommissioned on 30 SEP 1983. In September 1995, the she was sold for scrapping, but the Navy repossessed POINT DEFIANCE in July 1997. POINT DEFIANCE has been laid up at NISMF - Suisun Bay, Benicia, CA, awaiting final disposal.

The USS POINT DEFIANCE (LSD-31) deployment history and significant events of her service career follow:
LSD-31 Deployments - Major Events
Add a LSD-31 Shellback Initiation
Add a LSD-31 Deployment - Major Event
Month
Year
to
Month
Year
Deployment / Event
NOV
1953
-
Keel Date: 23 NOV 1953
at Ingalls Shipbuilding Pascagoula MS
SEP
1954
-
Launch Date: 28 SEP 1954
MAR
1955
-
Commissioned: 31 MAR 1955
AUG
1958
-
Shellback Initiation - 24 AUG 1958 - Pacific Ocean
JAN
1960
-
JAN
1962
Cuban Missle Blockade
JUN
1961
-
Shellback Initiation - 27 JUN 1961 - Pacific Ocean
AUG
1961
-
JAN
1962
West Pac-Viet Nam
JAN
1962
-
AUG
1962
Correction to Westpac 1961-1962 listed above
MAY
1962
-
JUL
1962
West Pac-Viet Nam
AUG
1962
-
Shellback Initiation - 4 AUG 1962 - Pacific Ocean
OCT
1962
-
OCT
1962
Panama Canal - Cuban Missle Blockade
OCT
1962
-
OCT
1962
Cuban Missle Blockade
APR
1963
-
MAY
1963
Transport the Bathyscaphe Trieste to resue the USS Thresher
SEP
1963
-
MAR
1964
West Pac - Viet Nam - Taiwan
APR
1965
-
NOV
1965
West Pac-Viet Nam
JUN
1965
-
JUN
1965
Marine Amphibous assault landing-Chu Lai (1st in Viet Nam?)
MAY
1967
-
APR
1968
Vietnam
APR
1968
-
DEC
1968
West Pac-Viet Nam
SEP
1969
-
Shellback Initiation - 28 SEP 1969 - Pacific Ocean
SEP
1969
-
NOV
1970
West Pac-Viet Nam
NOV
1969
-
JUN
1970
West Pac
JAN
1971
-
MAY
1971
West Pac-Viet Nam
JUN
1971
-
MAR
1972
West Pac-Viet Nam
FEB
1972
-
NOV
1972
West Pac-Viet Nam
MAR
1972
-
NOV
1972
West Pac-Viet Nam
APR
1972
-
SEP
1972
West Pac-Viet Nam
OCT
1973
-
APR
1974
West Pac
JUN
1974
-
APR
1975
Dry Dock
SEP
1975
-
OCT
1975
Alaska
JAN
1976
-
JAN
1980
West Pac-Indian Ocean-Persian Gulf
APR
1976
-
NOV
1976
West Pac
OCT
1976
-
Shellback Initiation - 12 OCT 1976 - Pacific Ocean
OCT
1976
-
Shellback Initiation - 12 OCT 1976 - Pacific Ocean
MAY
1978
-
Shellback Initiation - 13 MAY 1978 - Pacific Ocean
JUN
1978
-
NOV
1978
West Pac
JAN
1979
-
JAN
1980
Dry Dock
OCT
1980
-
APR
1981
West Pac
NOV
1980
-
Shellback Initiation - 11 NOV 1980 - Pacific Ocean
NOV
1980
-
Shellback Initiation - 27 NOV 1980 - Pacific Ocean
JAN
1982
-
JAN
1982
West Pac
MAR
1982
-
AUG
1982
West Pac
SEP
1983
-
Decommissioned: 30 SEP 1983
LSD-31 General Specifications
Class: Thomaston-class dock landing ship
Complement: 304 Officers and Enlisted
Displacement: 8899 tons
Length: 510 feet
Beam: 84 feet
Draft: 19 feet
Final Disposition: Laid up in the Reserve Fleet
USS POINT DEFIANCE (LSD-31)
Point Defiance (LSD-31) was laid down by the Ingalls Shipbuilding Corp. Pascagoula Miss. 23 November 1953 ;
launched 28 September 1954; sponsored by Mrs. Arthur D. Struble and commissioned 31 March 1955 Comdr. Oscar Blair Parker in command.

Following shakedown in the Gulf of Mexico the new dock landing ship arrived Long Beach Calif. in July 1955 and joined Amphibious Squadron 7 Amphibious Force Pacific Fleet.

After two deployments to the western Pacific Point Defiance became one of the first rocket launching surface ships to support the 1958 International Geophysical Year Solar Eclipse Expedition to the South Pacific. Launchers on deck fired eight NIKE-ASP rockets to collect scientific data during the eclipse.

In May 1959 Point Defiance participated in the large scale and highly successful amphibious operation "Twin Peaks" off Oceanside Calif. In February 1960 Point Defiance made her third cruise to the western Pacific participating in operation "Blue Star " a combined amphubious operation with Chinese Nationalist Forces. In June 1960 she participated in operation "Sea Hawk " a combined amphibious landing with Republie of Korea forces and returned to Long Beach in July.

She operated off the West Coast during most of 1961 and made a brief cruise to Pearl Harbor and Okinawa. Point Defiance departed Long Beach for the western Pacific in January 1962. In May she landed Marines at Bangkok Thailand. In October she transited the Panama Canal and steamed to the Caribbean ready to act if needed during the Cuban Quarantine.

In early 1963 Point Defiance carried bathyscaphe Trieste from San Diego through the Panama Canal to Boston for deep search operations into the cause of the loss of the nuclear submarine Thresher.

In September Point Defiance was on her way to the western Pacific again. In October she steamed to Viet Nam to safeguard U.S. interests and in November participated in another combined amphibious operation with the Republic of China.

From April to September 1964 Point Defiance operated in the eastern Pacific then underwent overhaul. She departed for the western Pacific 27 April 1965 and off loaded men and equipment at Da Nang South Viet Nam 26 May. On 18 June she helped rescue survivors from the midair collision of two Guam based B-52's. In July she landed Marines at Qui Nhon South Viet Nam and in early August helped salvage Frank Knox (DDR-742) aground on Pratas Reef. In late August she took part in the very successful operation "Starlight " an amphibious raid at Van Tuong South Viet Nam which inflicted heavy enemy casualties. After another successful amphibious landing she returned home 24 November.

Point Defiance again departed for the western Pacific 27 March 1966 and began transporting troops and equipment from U.S. bases in the Far East to South Viet Nam. She returned to Long Beach 24 June but deployed to South Viet Nam again 1 November. On 11 January 1967 Point Defiance participated in operation "Deckhouse V " a major U.S. operation in the Kien Hoa area. On 18 May she sent U.S. Marines on to the beach in the southern half of the Demilitarized Zone exchanging fire with North Vietnamese shore batteries. She returned to Lonz Beach 24 June.

On 7 May 1968 Point Defiance was off on another deployment to the western Pacific once again with an amphibious ready group off Viet Nam. She returned to Long Beach 18 December. She remains with the Pacific Fleet into 1970.
Point Defiance was decommissioned 30 September 1983 and her name struck from the Naval Vessel Register 24 Feb. 1992. She was sold 29 Sept. 1995.


[Note: The above USS POINT DEFIANCE (LSD-31) history may or may not contain text provided by crew members of the USS POINT DEFIANCE (LSD-31) or by other non-crew members and text from the Dictionary of American Naval Fighting Ships]