For US NAVY RATING SHIRTS - Click on your Rating Abbreviation below:
Click on your Rating abbreviation above: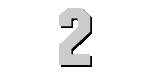 U.S.S. BELLE GROVE
(LSD-2)

TWO CAN DO
Click to view crew list
USS BELLE GROVE (LSD-2) - an Ashland class dock landing ship
In Commission 1943 to 1969
LSD-2 Deployments - Major Events
Add a LSD-2 Shellback Initiation
Add a LSD-2 Deployment - Major Event
Month
Year
to
Month
Year
Deployment / Event
OCT
1942
-
Keel Date: 27 OCT 1942
FEB
1943
-
Launch Date: 17 FEB 1943
AUG
1943
-
Commissioned: 9 AUG 1943
JUN
1944
-
Shellback Initiation - 28 JUN 1944 - Pacific Ocean
OCT
1944
-
Shellback Initiation - 2 OCT 1944 - Pacific Ocean
OCT
1944
-
Shellback Initiation - 1 OCT 1944 - Pacific Ocean
MAR
1954
-
MAY
1954
Operation Castle
JAN
1956
-
MAY
1957
Alaska
MAR
1960
-
MAR
1960
Middle Pacific
MAY
1960
-
MAR
1962
West Pac-Viet Nam
JUN
1961
-
DEC
1961
West Pac
OCT
1962
-
OCT
1962
Cuban Missle Blockade
JAN
1965
-
JAN
1968
West Pac-Viet Nam
MAR
1965
-
NOV
1965
West Pac-Viet Nam
JAN
1966
-
MAY
1966
West Pac-Viet Nam
FEB
1967
-
JUN
1967
West Pac-Viet Nam
JUL
1967
-
MAR
1968
West Pac-Viet Nam
MAR
1969
-
Shellback Initiation - 25 MAR 1969 - Pacific Ocean
MAR
1969
-
Shellback Initiation - 21 MAR 1969 - Pacific Ocean
MAR
1969
-
Shellback Initiation - 3 MAR 1969 - Pacific Ocean
AUG
1969
-
SEP
1969
West Pac-Viet Nam
NOV
1969
-
Decommissioned: 12 NOV 1969
LSD-2 General Specifications
Complement: 23 Officers and 267 Enlisted
Displacement: 7930 tons
Length: 457 feet 9 inches
Beam: 72 feet 2 inches
Draft: 8 feet 2 in
Flank Speed: 17 knots
Final Disposition: Sold for scrap 24 July 1970
USS BELLE GROVE (LSD-2)
Belle Grove (LSD-2) was launched 17 February 1943 by Moore Dry Dock Co. Oakland Calif.; sponsored by Mrs. George M. Lowry wife of Lieutenant Commander Lowry USNR; and commissioned 9 August 1943 Lieutenant Commander M. Seavey USNR in command.
Reporting to the Pacific Fleet Belle Grove participated in the Gilbert Islands operation (20 November-2 December 1943) and the seizure of Kwajalein Marshall Islands (31 January-8 February 1944). Returning to Pearl Harbor Belle Grove operated as a cargo vessel until May visiting the Solomon New Hebrides Admiralty and Russell Islands. Between 15 June and 28 July 1944 she took part in the capture and occupation of Saipan and Tinian Marianas Islands.
After an overhaul at Pearl Harbor Belle Grove assisted in the Leyte operation making three voyages between Hollandia and Leyte loaded with troops landing craft and other equipment (20 October-21 November 1944). On 9 January 1945 she landed troops and equipment at Lingayen Gulf and returned to Leyte. She then steamed to Saipan to load supplies for the forthcoming invasion of Iwo Jima. Off Iwo Jima from 19 February to 20 March 1945 Belle Grove provided logistic support and served as a floating dry dock for landing craft.
Returning to Pearl Harbor she underwent a yard period and then transported landing craft between the Marshall Marianas and Philippine Islands. With the cessation of hostilities Belle Grove continued on transportation duty in the Southwest and Western Pacific. During November and December she transported occupation troops to China and Japan and returned to San Diego 31 December 1945. Soon afterwards she began pre-inactivation overhaul and on 30 August 1946 went out of commission in reserve.
Following the outbreak of hostilities in Korea Belle Grove was readied for active duty. She was recommissioned 27 December 1950 and reported to the Pacific Fleet. Belle Grove continued serving with the Pacific Fleet until departing San Diego 16 April 1951 for Norfolk Va. She operated with the Atlantic Fleet making one Mediterranean cruise (8 January-22 May 1952) during the next two years. Leaving Norfolk 9 April 1953 she rejoined the Pacific Fleet for operations out of Seattle Wash. and San Diego Calif. Although operating mostly in Alaskan waters Belle Grove also served in the Central Pacific and made one Far Eastern cruise.

Belle Grove received seven battle stars for her World War II service.


[Note: The above USS BELLE GROVE (LSD-2) history may or may not contain text provided by crew members of the USS BELLE GROVE (LSD-2) or by other non-crew members and text from the Dictionary of American Naval Fighting Ships]