Click on your Rating abbreviation above: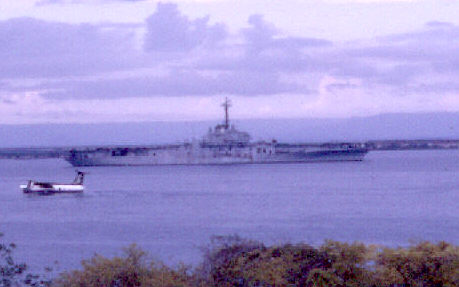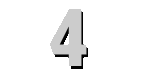 U.S.S. BOXER
(LPH-4)

HONOR
Click to view crew list
The USS BOXER (LPH-4), an Essex-class aircraft carrier, was commissioned on 16 APR 1945 as CV-21. Built by the Newport News Shipbuilding and Dry Dock Co. in Newport News, VA, USS BOXER was too late to see action in the Pacific in WWII. Deploying to the Far East after the War, BOXER went to sea with the first all jet powered operation in 1948. The Korean War had BOXER performing what is known today as a "surge" deployment, ferrying aircraft into the war zone and then remaining to support the Inchon landing in September 1950. Repeatedly returning to Korean waters during the conflict, BOXER continued on with more routine cruises to the Far East after hostilities ended. Reclassified repeatedly as CVA-21 (Attack Carrier), then CVS-21 (Anti-submarine Carrier), then when shifted to the Atlantic Fleet in 1959, as LPH-4, an Amphibious Assault Ship. BOXER conducted intensive training in the use of helicopter-born Marines as an element of Amphibious Warfare. On Atlantic fleet duty she successively participated in the Cuban Missile Crisis, the Dominican Republic Intervention and the recovery of Apollo spacecraft. The growing involvement of the US in Vietnam called BOXER to carry the US Army 1st Cavalry Division (Air Mobile) to Vietnam in 1965. USS BOXER served her country for 24 years, 7 months and 15 days, until decommissioned on 1 DEC 1969. The hulk of the BOXER was sold for scrap in 1971.

The USS BOXER (LPH-4) deployment history and significant events of her service career follow:
LPH-4 Deployments - Major Events
Add a LPH-4 Shellback Initiation
Add a LPH-4 Deployment - Major Event
Month
Year
to
Month
Year
Deployment / Event
SEP
1943
Keel Date: 13 SEP 1943
at Newport News Shipbuilding & Drydock Co. Newport News VA
DEC
1944
Launch Date: 14 DEC 1944
APR
1945
Commissioned: 16 APR 1945
OCT
1958
-
OCT
1958
Panama Canal
DEC
1958
-
JAN
1959
Dry Dock
JAN
1959
-
JAN
1970
Mediterranean-Indian Ocean-Persian Gulf
JAN
1959
-
FEB
1959
Caribbean
JUN
1959
-
OCT
1959
Dry Dock
OCT
1959
-
NOV
1959
Guantanamo Bay
JAN
1960
-
FEB
1960
Caribbean
JUN
1960
-
AUG
1960
Caribbean
SEP
1960
-
NOV
1960
Guantanamo Bay
JAN
1961
-
APR
1961
Bay of Pigs Invasion
APR
1961
-
Shellback Initiation - 17 APR 1961 - Atlantic Ocean
MAY
1961
-
JUN
1961
Caribbean
AUG
1961
-
FEB
1962
Norfolk Naval Ship Yard
FEB
1962
-
APR
1962
Caribbean
FEB
1962
-
FEB
1962
Amphibious Exercise 1-62 Onslow Beach North Carolina
APR
1962
-
APR
1962
21 gun salute for president kennedy
MAY
1962
-
MAY
1962
Guantanamo Bay
JUN
1962
-
SEP
1962
Amphibious Exercise 2-62 (Caribbean)
AUG
1962
-
AUG
1962
Port of Spain Trinidad and Tobago
OCT
1962
-
AUG
1965
Guantanamo Bay
OCT
1962
-
OCT
1962
Cuban Missle Blockade
OCT
1962
-
DEC
1962
Cuban Missle Blockade
FEB
1963
-
MAR
1963
Santo Domingo Dominican Republic
APR
1963
-
MAY
1963
Haiti
OCT
1964
-
NOV
1964
Amphibious Operation ,Printed Material
OCT
1964
-
NOV
1964
Amphibious Operation Steel Pike Coast of Spain
JAN
1965
-
MAR
1966
West Pac-Viet Nam
APR
1965
-
JUN
1965
Dominican Republic Crisis
APR
1965
-
Shellback Initiation - 4 APR 1965 - Atlantic Ocean
MAY
1965
-
AUG
1966
West Pac-Viet Nam
JAN
1966
-
JAN
1966
Vietnam
FEB
1966
-
Shellback Initiation - 9 FEB 1966 - Atlantic Ocean
FEB
1966
Shellback Initiation - 20 FEB 1966 - Atlantic Ocean
FEB
1966
-
Shellback Initiation - 20 FEB 1966 - Atlantic Ocean
MAR
1966
-
JUN
1966
West Pac-Viet Nam
APR
1966
-
AUG
1966
West Pac-Viet Nam
MAY
1966
-
Shellback Initiation - 15 MAY 1966 - Atlantic Ocean
AUG
1966
-
NOV
1966
Caribbean
MAY
1967
-
AUG
1967
Dry Dock
OCT
1968
-
Shellback Initiation - 10 OCT 1968 - Atlantic Ocean
NOV
1968
-
FEB
1969
Panama Canal
DEC
1968
-
JAN
1969
Caribbean
JUN
1969
-
JUL
1969
North Atlantic
DEC
1969
Decommissioned: 1 DEC 1969
LPH-4 General Specifications
Class: Essex-class aircraft carrier
Complement: 3448 Officers and Enlisted
Length: 888 feet
Draft: 28 feet 7 inches
Flank Speed: 33 knots
Final Disposition: Sold for scrapping in February 1971 and scrapped at Kearny
USS BOXER (LPH-4)
The fifth Boxer (CV-21) was launched 14 December 1944 by Newport News Shipbuilding and Dry Dock Co. Newport News Va.; sponsored by Miss Ruth D. Overton daughter of the Senator from Louisiana and commissioned 16 April 1945 Captain D. F. Smith in command.
Completed too late to take part in World War II Boxer joined the Pacific Fleet at San Diego in August 1945. From September 1945 to 23 August 1946 she operated out of Guam as flagship of TF 77 in the Western Pacific. During this tour she visited Japan Okinawa the Philippines and China. She returned to San Francisco 10 September 1946 and operated off the west coast engaged in normal peacetime duty until departing for the Far East 11 January 1950. After service with the 7th Fleet in the Far East during the first half of 1950 she returned to San Diego arriving 25 June.
With the outbreak of the Korean conflict she was pressed into service to carry planes to the fighting. During 14-22 July 1950 she made a record crossing of the Pacific 8 1/2 days with 150 Air Force and Navy planes and a thousand troops. On her return trip (27 July-4 August) she cut the record to 7 days 10 hours and 36 minutes. After fast repairs she departed for the Far East 24 August this time to join TF 77 in giving air support to the troops. Her planes supported the landing at Inchon (15 September 1950) and other ground action until November when she departed for the west coast and overhaul.
Boxer departed San Diego for her second Korean tour 2 March 1951. Again she operated with TF 77 supporting the ground troops. She returned to San Francisco 24 October 1951. Sailing 8 February 1952 for her third tour in Korea Boxer again served with TF 77. During 23-24 June her planes took part in the heavy strikes against the North Korean hydro-electric complex and on
5 August she had nine men killed and two seriously injured in a fire which swept the hangar deck. After emergency repairs at Yokosuka Japan (11-23 August) Boxer returned to duty off Korea. She arrived at San Francisco 25 September and underwent repairs until March 1953.
The carrier departed for the Far East 30 March 1953 and went into action a month later. She took part in the final actions of the Korean conflict and remained in Asiatic waters until November. Since the end of the Korean fighting Boxer has cruised off the west coast and has made three cruises to the Far East. Boxer was reclassified CVA-21 in October 1952 and CVS-21 15 November 1955.
Boxer received eight battle stars for her service off Korea.


[Note: The above USS BOXER (LPH-4) history may or may not contain text provided by crew members of the USS BOXER (LPH-4) or by other non-crew members and text from the Dictionary of American Naval Fighting Ships]