Click on your Rating abbreviation above: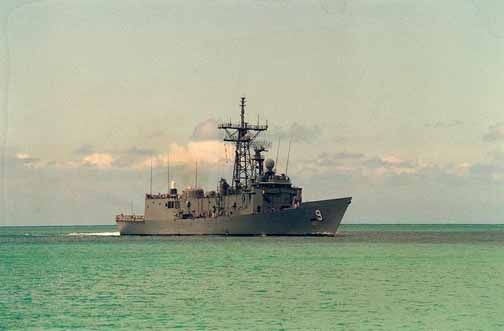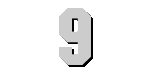 U.S.S. WADSWORTH
(FFG-9)

EVEREADY
Click to view crew list
USS WADSWORTH (FFG-9) - an Oliver Hazard Perry-class frigate
In Commission 1980 to 2002
FFG-9 Deployments - Major Events
Add a FFG-9 Shellback Initiation
Add a FFG-9 Deployment - Major Event
Month
Year
to
Month
Year
Deployment / Event
JUL
1977
Keel Date: 13 JUL 1977
at Todd Pacific Shipyards San Pedro
JUL
1978
Launch Date: 29 JUL 1978
APR
1980
Commissioned: 2 APR 1980
FEB
1982
-
APR
1982
West Pac
APR
1982
-
NOV
1982
West Pac-Indian Ocean
OCT
1983
-
MAY
1984
West Pac
JUN
2002
Decommissioned: 28 JUN 2002
FFG-9 General Specifications
Class: Oliver Hazard Perry-class frigate
Complement: 15 Officers and 190 Enlisted
Displacement: 4100 tons
Length: 445 feet
Beam: 45 feet
Draft: 22 feet
Range: 5 000 nautical miles
Final Disposition: Transferred to Poland and renamed ORP Generał Tadeusz Kościuszko
USS WADSWORTH (FFG-9)
The third Wadsworth (FFG-9) was laid down on 13 July 1977 at San Pedro, Calif., by the Los Angeles Division of the Todd Pacific Shipyards Corp.; launched on 29 July 1978; and sponsored by Mrs. Patricia P. Roberts, great-great-great-granddaughter of Commodore Alexander S. Wadsworth. The frigate was commissioned on 2 April 1980, Comdr. John C. Ruff in command.


[Note: The above USS WADSWORTH (FFG-9) history may, or may not, contain text provided by crew members of the USS WADSWORTH (FFG-9), or by other non-crew members, and text from the Dictionary of American Naval Fighting Ships]