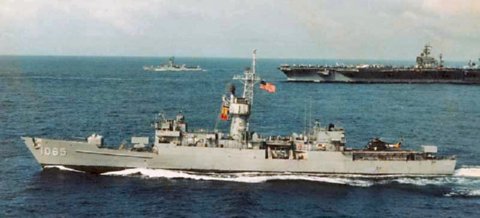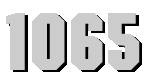 U.S.S. STEIN
(FF-1065)

INDOMITABLE
Click to view crew list
USS STEIN (FF-1065) - a Knox-class frigate
In Commission 1972 to 1992
FF-1065 Deployments - Major Events
Add a FF-1065 Shellback Initiation
Add a FF-1065 Deployment - Major Event
Month
Year
to
Month
Year
Deployment / Event
JUN
1970
-
Keel Date: 1 JUN 1970
at Lockheed Shipbuilding & Construction Co. Seattle WA
DEC
1970
-
Launch Date: 19 DEC 1970
JUN
1971
-
Shellback Initiation - 6 JUN 1971 - Pacific Ocean
JAN
1972
-
Commissioned: 8 JAN 1972
APR
1972
-
APR
1974
Vietnam
APR
1972
-
APR
1974
Viet Nam
APR
1972
-
Shellback Initiation - 10 APR 1972 - Pacific Ocean
JUN
1973
-
MAY
1974
Vietnam
SEP
1973
-
Shellback Initiation - 9 SEP 1973 - Pacific Ocean
APR
1974
-
AUG
1974
West Pac
SEP
1974
-
APR
1975
West Pac
DEC
1975
-
JAN
1976
Dry Dock
MAR
1978
-
Shellback Initiation - 3 MAR 1978 - Indian Ocean
AUG
1979
-
JAN
1980
West Pac
AUG
1979
-
JAN
1980
West Pac-Indian Ocean-Persian Gulf
SEP
1979
-
Shellback Initiation - 20 SEP 1979 - Indian Ocean
SEP
1979
-
Shellback Initiation - 20 SEP 1979 - Pacific Ocean
JUL
1980
-
NOV
1980
Dry Dock
AUG
1982
-
JAN
1983
West Pac-Indian Ocean-Persian Gulf
JAN
1983
-
SEP
1983
West Pac-Indian Ocean
JAN
1984
-
AUG
1984
West Pac-Indian Ocean
APR
1984
-
SEP
1984
West Pac
AUG
1984
-
Shellback Initiation - 15 AUG 1984 - Pacific Ocean
JAN
1987
-
JUL
1987
Circumnavigation
AUG
1988
-
JAN
1989
Dry Dock
JAN
1989
-
JAN
1989
Sea Trials
SEP
1989
-
NOV
1989
RIMPAC
NOV
1989
-
MAR
1990
West Pac-Indian Ocean
JAN
1991
-
JAN
1992
Mediterranean-Indian Ocean-Persian Gulf
MAR
1992
-
Decommissioned: 19 MAR 1992
FF-1065 General Specifications
Class: Knox-class frigate
Complement: 18 Officers and 267 Enlisted
Displacement: 3226 tons
Length: 438 feet
Beam: 46 feet 9 inches
Draft: 24 feet 9 in
Range: 4 500 nautical miles
Final Disposition: Sold to Mexico
USS STEIN (FF-1065)
Stein (DE-1065) was laid down on 1 June 1970 by the Lockheed Shipbuilding and Construction Co. at Seattle, Wash.; launched on 19 December 1970; sponsored by Mrs. Rose S. Parks; and commissioned on 8 January 1972, Comdr. Nepier V. Smith in command.


The ocean escort spent another eight weeks at the Puget Sound Naval Shipyard and completed fitting-out. She conducted trials, then got underway in early March and arrived at her home port, San Diego, on the 17th. Two weeks later, she headed south along the coast of Mexico and South America on her shakedown cruise. Stein returned to San Diego in May and, late the following month, commenced post-shakedown repairs and modifications at Long Beach Naval Shipyard. On 8 December, she completed yard work and began intensive preparations for her first deployment to the western Pacific.


She departed San Diego Bay in mid-April 1973 and stopped at Midway and Guam, before entering Subic Bay in the Philippines on May 19th. She operated with the 7th Fleet until the end of August, when she cleared the area for a visit to Australia and New Zealand before returing to the west coast. Stein called at Manus Island; Townville, Australia; and Auckland, New Zealand, in September and returned to Australia, at Sydney, in October. On her way back to the United States, the escort ship stopped off at Suva, Pago Pago, and Pearl Harbor before reaching San Diego on 1 November.


She remained in port there until June 1974, when she got underway for a series of special operations. Stein then operated out of San Diego until mid-August. After a short period in port, she departed again on another special operation. This one, however, ended at Cubi Point on Subic Bay in the Philippines and began her second tour of duty with the 7th Fleet. She worked out of Subic Bay until late October when she sailed on a voyage that carried her to Singapore, and thence into the Indian Ocean. In November, she visited Karachi and returned to Singapore, where she was in December 1974.


[Note: The above USS STEIN (FF-1065) history may, or may not, contain text provided by crew members of the USS STEIN (FF-1065), or by other non-crew members, and text from the Dictionary of American Naval Fighting Ships]