For RATING SHIRTS - Click on your Rating Abbreviation below:
Click on your Rating abbreviation above: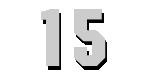 U.S.S. PREBLE
(DLG-15)


Click to view crew list
USS PREBLE (DLG-15) - a Farragut-class guided missile destroyer
In Commission 1960 to 1991
DLG-15 Deployments - Major Events
Add a DLG-15 Shellback Initiation
Add a DLG-15 Deployment - Major Event
Month
Year
to
Month
Year
Deployment / Event
DEC
1957
-
Keel Date: 16 DEC 1957
at Bath Iron Works Bath ME
MAY
1959
-
Launch Date: 23 MAY 1959
MAY
1960
-
Commissioned: 9 MAY 1960
FEB
1961
-
SEP
1961
First Guided Missile Ship deployed to show it off 7th Fleet.
JAN
1962
-
DEC
1963
Dependents Cruise
FEB
1964
-
JUN
1964
Wes Pac Left ship June 1964
JUN
1965
-
DEC
1965
West Pac
JAN
1966
-
JAN
1966
West Pac-Viet Nam
NOV
1966
-
FEB
1967
West Pac-Viet Nam
JAN
1968
-
JUL
1968
West Pac-Viet Nam
JAN
1968
-
FEB
1968
Operation Formation Star
JAN
1968
-
APR
1969
Panama Canal
SEP
1971
-
Shellback Initiation - 23 SEP 1971 - Pacific Ocean
AUG
1972
-
JAN
1973
West Pac-Viet Nam
AUG
1973
-
APR
1974
West Pac-Viet Nam
JAN
1974
-
JAN
1974
Struck by enemy fire
NOV
1991
-
Decommissioned: 15 NOV 1991
DLG-15 General Specifications
Class: Farragut-class guided missile destroyer
Complement: 21 Officers and 356 Enlisted
Displacement: 5800 tons
Length: 512.5 feet
Beam: 52 feet
Draft: 25 feet
Range: 4500Nautical Miles
Final Disposition: Disposed of by scrapping dismantling10 February 2003
USS PREBLE (DLG-15)
The fifth Preble (DLG-15) was laid down by the Bath Iron Works Corp. Bath Maine 16 December 1957 launched 23 May 1959; sponsored by Mrs. Ralph E. Wilson and commissioned in the Boston Naval Shipyard 9 May 1960 Comdr. Edward G. Fitzpatr ick in command.
After shakedown off the East Coast Preble transited the Panama Canal and arrived San Diego 2 September. After exercises along the coast of California she got underway 27 February 1961 enroute to the Far East for a six month tour with the 7th Flee t. She returned to San Diego 28 September to rejoin the 1st Fleet. She remained in the eastern Pacific through 1963 and on 26 February 1964 departed California for another tour of duty in the Far East 13 March-20 July.
Rotated regularly to WestPac over the next five years she spent much of her deployed time with the 7th Fleet off the coast of Vietnam. During these tours she served as plane guard for carriers in the Tonkin Gulf patrolled on SAR and bombarded enemy posi tions along the coast.
Returning from WestPac in July 1968 she operated briefly along the California coast and in December got underway for Philadelphia Naval Shipyard. There for an extensive overhaul she decommissioned 31 January 1969 recommissioned 23 May 1970 and returned to the Pacific Fleet.


[Note: The above USS PREBLE (DLG-15) history may or may not contain text provided by crew members of the USS PREBLE (DLG-15) or by other non-crew members and text from the Dictionary of American Naval Fighting Ships]