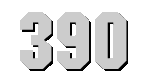 U.S.S. CALCATERRA
(DE-390)

VIGILANTE VICTORIA
VICTORY TO THE VIGILANT
Click to view crew list
USS CALCATERRA (DE-390) - an Edsall-class destroyer escort
In Commission 1943 to 1973
DE-390 Deployments - Major Events
Add a DE-390 Shellback Initiation
Add a DE-390 Deployment - Major Event
Month
Year
to
Month
Year
Deployment / Event
MAY
1943
-
Keel Date: 28 MAY 1943
at Brown Shipbuilding Houston Texas
AUG
1943
-
Launch Date: 16 AUG 1943
NOV
1943
-
Commissioned: 17 NOV 1943
OCT
1962
-
OCT
1962
Cuban Missle Blockade
MAY
1964
-
JUN
1964
Caribbean
AUG
1965
-
Shellback Initiation - 25 AUG 1965 - Pacific Ocean
SEP
1965
-
MAY
1966
Antarctic Circle
AUG
1967
-
MAY
1968
Operation Deep Freeze
SEP
1967
-
Shellback Initiation - 15 SEP 1967 - Pacific Ocean
JUL
1973
-
Decommissioned: 2 JUL 1973
DE-390 General Specifications
Class: Edsall-class destroyer escort
Named for: Herbert A. Calcaterra
Complement: 8 Officers and 201 Enlisted
Displacement: 1253 tons
Length: 306 feet
Beam: 36.58 feet
Flank Speed: 21 knots
Range: 9 100 Nautical Miles
Final Disposition:Sold 14 May 1974 and broken up for scrap
USS CALCATERRA (DE-390)
Calcaterra (DE-390) was launched 16 August 1943 by Brown Shipbuilding Co., Houston, Tex.; sponsored by Mrs. G. M. Stites; commissioned 17 November 1943, Commander H. J. Wuensch, USCG, in command; and reported to the Atlantic Fleet.


Assigned to the vital duty of escorting convoys between the United States and the Mediterranean, Calcaterra made eight round trips between 13 February 1944 and 10 June 1945. The ships she guarded provided the men and equipment which insured the success of the invasions of Italy and southern France. Twice the escort vessel met the challenge of enemy opposition when she depth charged a suspected submarine contact and fired on two aircraft. Her alert action helped prevent damage or loss to the ships under convoy.


On 9 July 1945 Calcaterra headed for the Pacific to tackle a new job, but the war ended shortly before her arrival at Pearl Harbor. She lifted passengers back to the west coast, then sailed on to the Atlantic. Calcaterra was placed out of commission in reserve at Green Cove Springs, Fla., 1 May 1946.


Reclassified DER-390, 28 October 1954, Calcaterra was converted to a radar picket ship at Norfolk and recommissioned 12 September 1955. Based on Newport, the radar picket ship has almost continuously served in the violent weather of the North Atlantic to maintain her link in the extension of the Distant Early Warning system. Except for exercises with the fleet in the Atlantic and Caribbean, and a cruise to Europe (August-October 1958), Calcaterra continued this duty through 1960.


[Note: The above USS CALCATERRA (DE-390) history may, or may not, contain text provided by crew members of the USS CALCATERRA (DE-390), or by other non-crew members, and text from the Dictionary of American Naval Fighting Ships]