For RATING SHIRTS - Click on your Rating Abbreviation below:
Click on your Rating abbreviation above: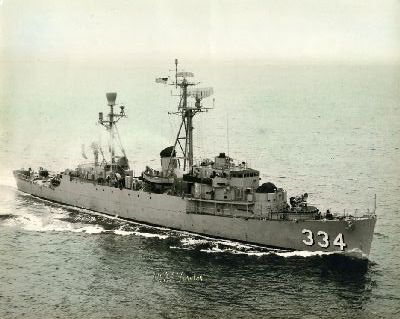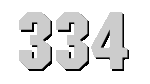 U.S.S. FORSTER
(DE-334)


Click to view crew list
USS FORSTER (DE-334) - an Edsall-class destroyer escort
In Commission 1944 to 1971
DE-334 Deployments - Major Events
Add a DE-334 Shellback Initiation
Add a DE-334 Deployment - Major Event
Month
Year
to
Month
Year
Deployment / Event
AUG
1943
-
Keel Date: 31 AUG 1943
at Consolidated Steel Corporation Orange TX
NOV
1943
-
Launch Date: 13 NOV 1943
JAN
1944
-
Commissioned: 25 JAN 1944
JAN
1962
-
Shellback Initiation - 1 JAN 1962 - Pacific Ocean
JAN
1962
-
Shellback Initiation - 15 JAN 1962 - Pacific Ocean
JAN
1962
-
MAR
1962
Antarctic Circle
MAY
1962
-
OCT
1962
1962 Nuclear Sea Tests Christmas and Johnson Island
JAN
1963
-
JAN
1963
Mercury Capsule Recovery
JAN
1963
-
MAR
1963
Antarctic Circle
APR
1965
-
OCT
1965
West Pac-Viet Nam
DEC
1965
-
SEP
1966
West Pac-Viet Nam
DEC
1966
-
SEP
1967
West Pac-Viet Nam
DEC
1967
-
SEP
1968
West Pac-Viet Nam
DEC
1968
-
SEP
1969
West Pac-Viet Nam
SEP
1971
-
SEP
1971
Decommisioning
SEP
1971
-
Decommissioned: 25 SEP 1971
DE-334 General Specifications
Class: Edsall-class destroyer escort
Named for: Edward William Forster
Displacement: 1253 tons
Length: 306 feet
Beam: 36.58 feet
Draft: 10 feet 4 in
Range: 9 100 Nautical Miles
Final Disposition: Loaned to South Vietnam 25 September 1971
USS FORSTER (DE-334)
Forster (DE-334) was launched 13 November 1943 by Consolidated Steel Corp., Orange, Tex.; sponsored by Mrs. E. W. Forster, widow of Machinist Forster; and commissioned 25 January 1944, Lieutenant Commander I. E. Davis, USNR, in command. She was reclassified DER-334 on 21 October 1955.


Beginning her convoy escort duty in the Atlantic, Forster sailed from Norfolk 23 March 1944 in a convoy bound for Bizerte. Off the north African coast 11 April, her group came under heavy attack from German bombers, several of which Forster splashed. When Holder (DE-401) was torpedoed by a submarine during the air attack, Forster stood by the stricken ship, firing a protective antiaircraft cover and taking off her wounded.


Forster returned to New York 11 May 1944, and during the next year, made six voyages across the Atlantic to escort convoys to Bizerte, England, and France. Between these missions, she served as school-ship for precommissioning crews for new construction and gave escort services along the east coast and to Bermuda. On 20 June 1945, she sailed from New York for training in Chesapeake and Guantanamo Bays en route to San Diego and Pearl Harbor, where she arrived 25 July.


Forster departed Pearl Harbor 30 August 1945 for occupation duty in the western Pacific, primarily escort assignments between the Marianas and Japan. She sailed for home from Guam 9 January 1946, reaching Philadelphia 12 February. Forster was decommissioned and placed in reserve at Green Cove Springs 15 June 1946.


Between 20 June 1951 and 25 May 1954, Forster was in commission in the Coast Guard, serving on weather station duty out of Honolulu, and once voyaging to Japan. She returned to reserve in naval custody until recommissioned at Long Beach, Calif., 23 October 1956. After training, she joined Escort Squadron 5 at Seattle, Wash., for radar picket duty in the continental air defense system. She continued similar duty from Pearl Harbor, her home port from 20 June 1958, serving in the Pacific Barrier, a distant early warning line of picket ships and aircraft operating from Hawaii to Alaska. Through 1962, Forster alternated periods on demanding patrol duty with necessary maintenance at Pearl Harbor, occasionally calling at Alaskan ports.


Forster received one battle star for World War II service.


[Note: The above USS FORSTER (DE-334) history may, or may not, contain text provided by crew members of the USS FORSTER (DE-334), or by other non-crew members, and text from the Dictionary of American Naval Fighting Ships]