For RATING SHIRTS - Click on your Rating Abbreviation below:
Click on your Rating abbreviation above: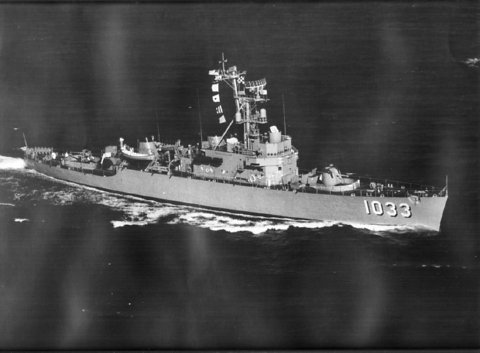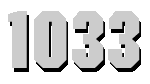 U.S.S. CLAUD JONES
(DE-1033)

YOU CALL WE HAUL
Click to view crew list
USS CLAUD JONES (DE-1033) - a Claud Jones class destroyer escort
In Commission 1959 to 1974
DE-1033 Deployments - Major Events
Add a DE-1033 Shellback Initiation
Add a DE-1033 Deployment - Major Event
Month
Year
to
Month
Year
Deployment / Event
MAY
1958
-
Launch Date: 27 MAY 1958
FEB
1959
-
Commissioned: 10 FEB 1959
OCT
1962
-
OCT
1962
Cuban Missle Blockade
OCT
1962
-
JAN
1963
Cuban Missle Blockade
JAN
1968
-
JUL
1968
West Pac-Indian Ocean
APR
1968
-
AUG
1968
Indian Ocean Cruise
JAN
1971
-
DEC
1972
West Pac-Viet Nam
APR
1971
-
AUG
1971
West Pac-Viet Nam
JUN
1972
-
DEC
1972
West Pac-Viet Nam
DEC
1973
-
MAR
1974
PONY EXPRESS operations in Northern Pacific broad ocean area
DEC
1974
-
DEC
1974
Decommisioning
DE-1033 General Specifications
Class: Claud Jones class destroyer escort
Named for: Claud Ashton Jones
Final Disposition: Unknown
USS CLAUD JONES (DE-1033)
Claud Jones (DE-1033) was launched 27 May 1958 by Avondale Marine Ways Inc. Avondale La.; sponsored by Mrs. M. R. J. Wyllie; and commissioned 10 February 1959 Lieutenant Commander W. M. Cone in command.
After training at Guantanamo Bay Cuba Claud Jones cruised to northern Europe between June and August 1959 returning to Key West Fla. her home port. During 1960 she operated along the east coast and in the Caribbean with a voyage to northern European waters during NATO exercises in September and October.


[Note: The above USS CLAUD JONES (DE-1033) history may or may not contain text provided by crew members of the USS CLAUD JONES (DE-1033) or by other non-crew members and text from the Dictionary of American Naval Fighting Ships]